Stamford Bridge boss wants to light a cigarette in Wembley after Champions League success.
Watch Chelsea v Copenhagen live streaming with GetSport.TV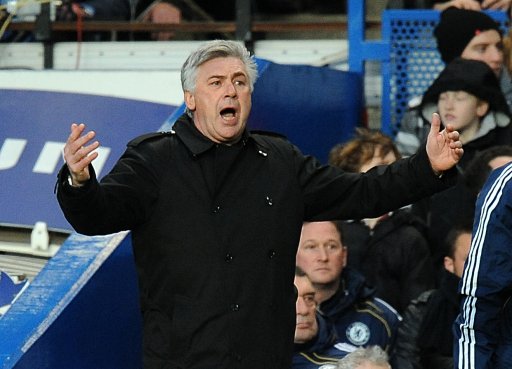 Chelsea manager Carlo Ancelotti outlined the reasons why his team are so driven to lift the Champions League trophy in May.
The Blues welcome Danish champions FC Copenhagen to Stamford Bridge tonight defending a 2-0 lead from the first leg.
But so far Europe's top prize has eluded the West London club despite losing on penalties to Manchester United in the 2008 final.
Chelsea owner has shown the Chamnpions League is his priority by bankrolling a £71million January spending spree on Fernando Torres and David Luiz.
Ancelotti believes there are three reasons why his team are desperate to win the Wembley final and he is happy to be fined if they do manage it.
"There are at least three factors which could act as a springboard for Chelsea to win the Champions League this season," he said in his press conference.
"Firstly, the final will be in London and all my lads want to play a starring role in it.
"Then Chelsea have been chasing after the Champions League for so long that they now have a real desire to bring the trophy home.
"But the third motivation is purely personal. I want to indulge in another bit of rule-breaking and once again smoke a cigarette in the forbidden temple of Wembley.
"I did it last year when we won the FA Cup against Portsmouth and nobody pulled me up about it.
"Yet when Guus Hiddink lit a cigar to celebrate winning the FA Cup in 2009, he was caught on camera and fined £2,500.
"But I am Italian. So I would not lose any sleep about that."