Anfield to welcome back Italian this summer.
Premier League Tickets Available from Tixdaq.com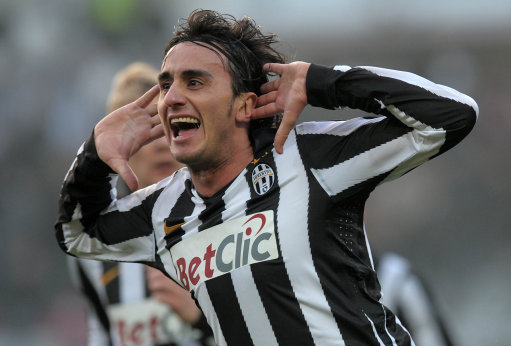 Alberto Aquilani looks set for a Liverpool return at the end of the season as Juventus appear reluctant on paying €15 million to keep him permanently.
The 26-year-old Italian midfielder joined the Bianconeri on loan in the summer with the Turin-based club having an option to buy him permanently at the end of their deal with Liverpool in June.
However, Sky Sport Italia reports directors at Vinovo are not intent on paying the Reds €15m price tag.
They are hoping Liverpool lower their demands, and, if that doesn't happen, the former Roma man will head back to Anfield.
Meanwhile, Ilsussidiario.net reports Juventus as having offered Milan midfielder Andrea Pirlo, whose contract expires at the end of the season, a three-year deal in preparation for Aquilani's exit.
Pirlo, 31, is said to have received a pay offer worth €3.5m per annum from the Old Lady, but Carlo Ancelotti's Chelsea are also believed to be in the frame as his deal with the Rossoneri expires in June.?
SOURCE: Goal.com
Many sources claim that Alberto Aquilani is not too keen on coming back to Merseyside but it seems his time at Juventus will come to an end this summer as the Turin side refuse to pay the £13m that Liverpool are demanding, a fee that seems more than appropriate given the successful stint the Italian has put in at the Serie A side this season.
However maybe the Italian will look at the way Liverpool have seemingly overcome problems from the tail end of the Rafa Benitez era and the brief period that Roy Hodgson was running things and he may well still have a part to play at the club.
One would wonder just how the 26 year old Italian international would fit into the starting eleven, not least because Lucas, Steven Gerrard and Raul Meireles are all much improved since the turn of the year. There may be other offers from Italy but the Anfield side will not look to sell a player of Aquilani's quality on the cheap.