The teams will meet at Murrayfield this weekend.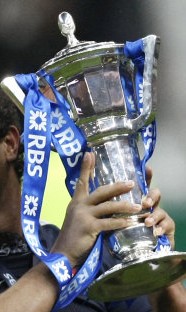 Scotland vs Italy tickets are still available to buy online for the two teams' final game of this year's Six Nations competition. The game will take place at Murrayfield Stadium in Edinburgh on Saturday 19th March.
Scotland will be looking to make amends for last weekend's defeat to England, whilst Italy will want to build on their shock victory over France.
Today may be the last chance for fans to purchase tickets to the game, with seats currently available from around £55.