The latest Anfield hero turned down other club's because they did not show enough interest.
Premier League Tickets Available from Tixdaq.com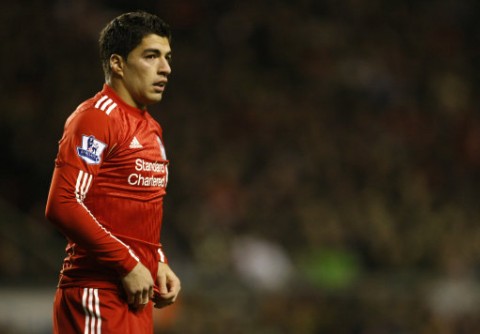 Liverpool striker Luis Suarez joined the Merseyside club because they wanted him the most.
The 24-year-old has been a revelation since joining from Ajax in January for £23million.
The Uruguayan hit-man scored on his debut and terrorised the Manchester United defence in Liverpool's 3-1 victory over their fierce rivals.
Suarez says he is very happy to have joined the Reds and is looking forward to learn under the Kop manager Kenny Dalglish.
"I think you have to take hold of the opportunities in the moment and go with them. The opportunity to join Liverpool was there for me in January," he told the club's website.
"I was aware of interest from other clubs but Liverpool trusted in me and they were the only ones who specifically asked Ajax to sign me.
"They wanted me a lot and that's why I decided to go with the decision in January. I didn't want to wait until the summer."
"Having a manager like Kenny Dalglish is really great for me. He is a person of great history and importance at the club," he added.
"He's one of the best players the club has ever had and now he's correcting me and training me.
"I think it's really great for me to work with a legend such as Kenny and I have enjoyed it so far.
"I'm looking forward to working with him more in the future."