The writers of the show have now become successful songwriters.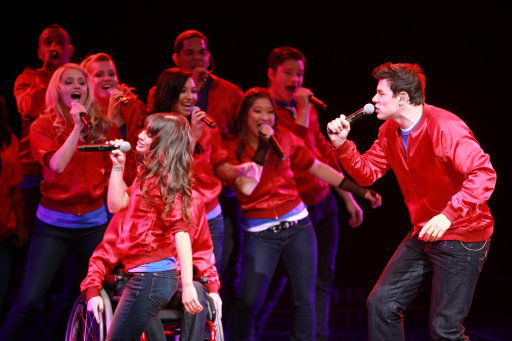 Three original songs, written by the creators of Glee, have entered the US chart in top ten positions. The songs were aired for the first time in last night's edition of the show.
"Doing original music means that we can literally start writing," noted actor Cory Monteith, who plays Finn.
"If the producers and the writers choose to do original music again in the future, we can write songs for what's happening in the storylines for the characters.
"So, they can tailor the music to what's happening on the story, which is awesome."
The cast of Glee will make their live debut in the UK this year, with Glee tickets available for shows in London, Manchester and Dublin.