Is this the San Siro giants showing that a warm-up does not have to be monotonous and can be fun?
Premier League Tickets Available from Tixdaq.com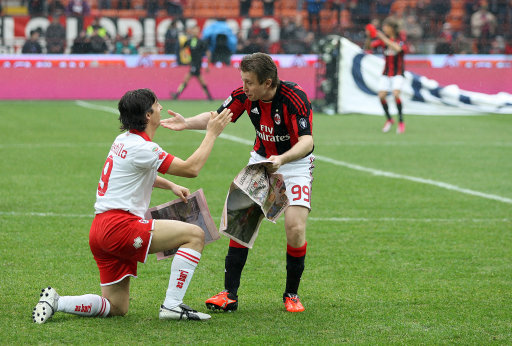 The warm-up is one of the most boring aspects of football but it is essential to loosen the muscles and prepare your body for a gruelling 90 minutes.
But not if you take a page out of AC Milan's book and use your imagination.
But if you watch closely you will see it not the likes of Gattuso, Thiago Silva or Robinho – but a team of lookalikes.
This was the brain child of Gazzetta dello Sport, who pulled off the stunt for publicity.
It nearly fooled us here at COS – but not quite!
And watch the highlights of the game too.