The singer claims to be comfortable with her curvy figure.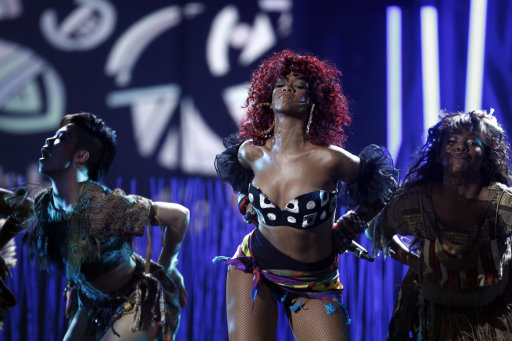 Rihanna has spoken of her comfort with being curvy. The singer recently appeared on the front cover of Vogue, and told the magazine, "Over the holidays, and even during filming Battleship, I realized that I actually like my body, even if it's not perfect according to the book. I just feel sexy. For the first time, I don't want to get rid of the curves. I just want to tone it up. My body is comfortable, and it's not unhealthy, so I'm going to rock with it"
Rihanna made history by becoming the youngest ever black woman to appear on the cover of the publication.
Rihanna tickets are on sale for the singer's 2011 Loud tour, due to hit the UK in October.