Eastlands striker cannot get his bib on – twice!
Premier League Tickets Available from Tixdaq.com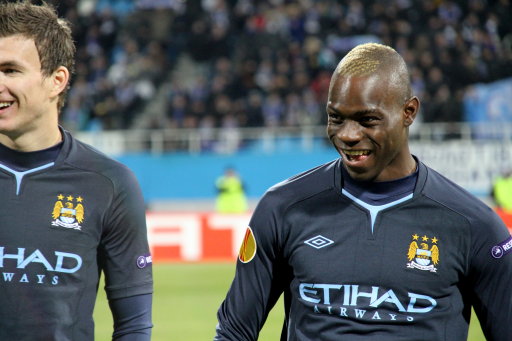 Manchester City striker Mario Balotelli caused a stir in the ESPN pundits room as he struggled to get a training bib on.
Robbie Savage was particularly vocal – when isn't he? – on the subject, as if he has never done anything stupid in his life.
But he did have a point. Balotelli needed help to put the top on, still could not manage it, tried again with another bib, still failed, got more help then discarded the clothing all together. Quality!
Perhaps the whole episode made him so frustrated he took his vengeance on a Dynamo Kiev player resulting in the sulky Italian getting an early shower.
And in case you missed it, here is the sending off. Perhaps he has been taking kung-fu lessons with team-mate Nigel De Jong.