Stamford Bridge signing looks like a star in the making.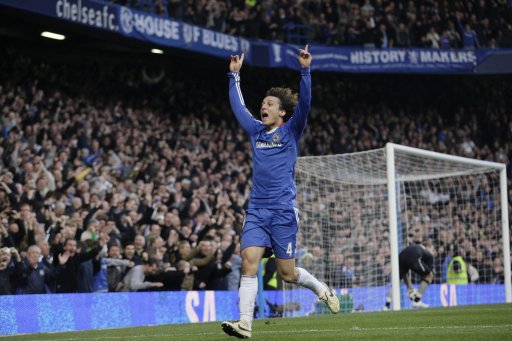 I'm in a reflective mood today and have just been thinking about the last few weeks of Premier League football; the results and, in particular, the performances of some of the players acquired via the January transfer window.
There's Luis Suarez at Liverpool. A unique player with sublime skills, great technique, wonderful vision, superb close control and a fantastic goal-scoring record. He also has the capacity to do the unexpected, like his contribution versus Manchester United and his goal against Sunderland last Sunday. He's hit the ground running at Anfield and has helped to foster that 'feel good' at the club that started when Kenny Dalglish took the reigns again
Suarez apart, I honestly can't recall a new signing in, recent years, making such a big impact in his first few games as David Luiz.
What a great buy for Chelsea; he possesses that most important quality of any top class footballer: that intangible ability to 'find' time and space.
Luiz is calm, composed and unhurried in possession. He reads the game superbly so, as a defender, he's there to make that telling tackle, block or interception. He also has pace, great vision & range of passing and an eye for goal. Two in the League so far; one expertly executed volley against the league leaders and a vital header which lead to victory against a team with title aspirations.
With his talent he'd be equally as comfortable playing in midfield but as a defender he can hurt the opposition by carrying the ball out from deep and setting up attacks. In an assessment of his quality and versatility there's only one player you could compare him to. 'Der Kaiser' himself – the original 'sweeper' and so much more.
Luiz seems to have inspired Chelsea to rediscover their team spirit and, more importantly, their form. He's even got Ramires playing like a Brazilian international!
If Chelsea go on to win either the Title, Champions League or both, Luiz will be involved (barring unforeseen injury) at the heart of everything.
He's that sort of player.
What of £35m forward Andy Carroll? He's made a promising start coming back from injury, looks like forming a great partnership with Suarez and offers Liverpool another dimension if they can get a consistent wide player to provide the ammunition. I'd say early signs are encouraging for a Liverpool resurgence.
Oh yes, and I haven't forgotten about the £50m striker who hasn't managed to find the net in seven games.
Class is permanent, of course, and with Chelsea in contention for Europe's top prize I can see Torres playing a pivotal role if success is the team's ultimate destiny. Perhaps a goal or two at Old Trafford?
Luiz to inspire, Torres to apply the knockout blow? An instant return for Roman's £multi-million outlay?