Old Trafford boss plan more Brazilian additions.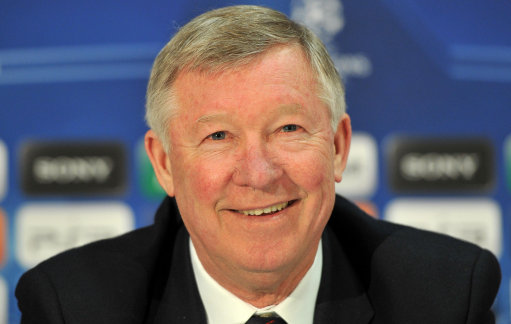 Although it was widely reported in the national press that Manchester United invited Shakhtar Donetsk playmaker Douglas Costa to Old Trafford to watch their game against Bolton, it was a case of mistaken identity.
The player was instead Gladstony of Desportivo Brasil – one of four of the Brazilian team's players brought over to England for a trial.
The two clubs agreed a working relationship in November 2008 that would see players travel between the sides to learn from each other in action and even play friendlies, and soon the first players could be transferred between the two.
At Desportivo the players have all developed under the watchful eye of Brazil's World Cup winning coach Carlos Alberto Parreira, and they boast one of the top training facilities in Brazil.
Gladstony, 17, is a defensive midfielder, and he was joined in the Old Trafford director's box by his coach Osmar Loss and fellow starlets Lucas Evangelista, Agnaldo and Rafael Leao.
16 year-old Lucas Evangelista also plays an anchor midfield role – as does 17 year-old Rafael Leao – while 17 year-old Agnaldo is a more offensive playmaker.
Gladstony and Rafael Leao are the most advanced in their development, and are just one level below the first team at present, but if their trials at Manchester United go well they might just make it to the very top.
SOURCE: Sportingo
Manchester United appear to quite like bringing Brazilians to Old Trafford and this latest batch of trialists apparently represent some of the best young talent coming out of the South American country. Having already brought in the likes of Fabio, Rafael and Anderson in recent years Sir Alex Ferguson is beginning to see the fruits of his scouting in that part of world beginning to pay off.
Indeed many young Brazilians have been hooking up with Premier League sides in over the past year or so whether it be David Luiz and Ramires at Chelsea or indeed Sandro at Tottenham and Wellington at Arsenal.
Sir Alex Ferguson is definitely making plans for the future having brought in the likes of Chris Smalling and Javier Hernandez in the summer, both of whom have impressed greatly with their mature displays. Now is the time to plan ahead with the older generation beginning to call it a day.