The mouth-watering quarter-final tie pits the champions, Australia, against the hosts and favourites, India.
Watch live cricket streaming with GetSport.TV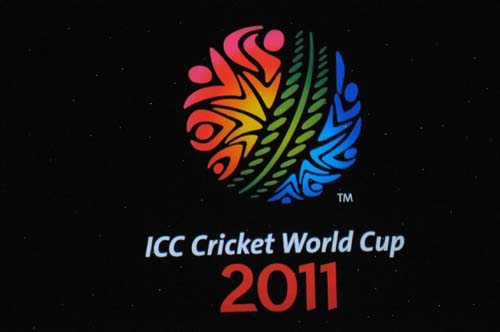 Start time: 09.00
Watch live cricket streaming with GetSport.TV
Venue: Sardar Patel Stadium, Motera, Ahmedabad
Team News
Australia: Shane Watson, Brad Haddin, Ricky Ponting, Michael Clarke, Cameron White, Mike Hussey, Steven Smith, Mitchell Johnson, Jason Krezja, Brett Lee, Shaun Tait.
The Australians were well beaten by Pakistan, but no brash changes will be made so John Hastings, Callum Ferguson and Dave Hussey are likely to miss out.
India: Virender Sehwag, Gautam Gambhir, Sachin Tendulkar, Virat Kohli, Yuvraj Singh, MS Dhoni, Yusuf Pathan, Harbhajan Singh, Ashish Nehra, Zaheer Khan, Munaf Patel.
Virender Sehwag returns after being declared fit, while Ashish Nehra is likely to return after missing the West Indies game, to bolster the pace attack. Suresh Reina and Ravichandran Ashwin to make way.
Prediction
The Australian side has the batting talent, but have not shown it so far at the Cup, and have been held up by a somewhat sturdy bowling attack.
Australia have yet to prove themselves against an in-form side – their only Test nation scalp coming with a seven-wicket win over New Zealand. They lost to Pakistan and their clash with Sri Lanka was abandoned.
The Indian side is full of batting talent, but light on bowling, putting pressure on Khan and Singh to perform.
India did have problems in the group stage – scraping a tie against England, and losing to South Africa despite posting 296 – but they have been under more pressure.
If India win this there could be no stopping them.
Key Men
Ricky Ponting – The Aussie skipper is suffering the worst period of his career – losing the Ashes (again) and he cannot hit the ball off the square. But when Ponting's back against the wall expect him to pull out a performance.
Virat Kohli – The 22-year-old is the next generation of superb Indian batsmen.  Ranked in the top three batsmen in the world for one-day internationals, and has shown as much at the World Cup with 200-plus runs.