In footballing terms the Chelsea man has nothing to apologise for, so what's the issue?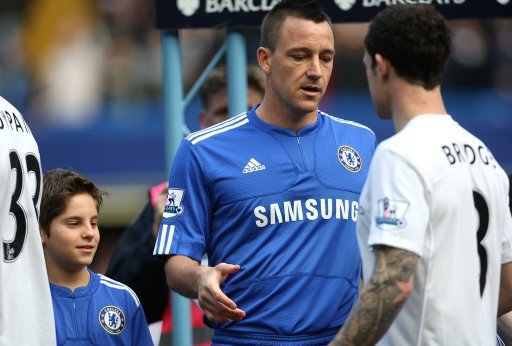 The media shit storm that followed John Terry's involvement with Wayne Bridge's fiancée was as immense as it was irrelevant. That storm passed and Fabio Capello felt that it was time to bring the Stamford Bridge man back in from the cold, but should the Chelsea captain have ever been dropped in the first place? Does it matter that the Stamford Bridge hero is not the most liked man in history? No, it shouldn't.
Footballers are like everyone else. We all know people who do dubious things, possibly even illegal acts. However John Terry broke no criminal law, although certainly crossed some morality lines for sure, so why should anyone be shocked that he has now been reinstated as the nation's captain?
I'll admit that I on occasion find the man repugnant, but to be honest that shouldn't matter. In fact my feeling of repugnance is in itself totally unfair as I have never met the man, unless you count viewing him from a few feet away in the stands, and no I am not a Blues supporter. My pseudo hatred for John Terry is 100% a media construct, and for that I feel more than a little used and cheap.
Whether or not he has done half the things that people suspect he has is irrelevant in the extreme to his abilities to do a job for his club and country. It's a mark of respect in a way that any complaint about his retrieving of the captain's armband has nothing to do with his playing ability and totally relates to his scurrilous behaviour off the field of play. Perhaps this speaks volumes for the man? He would no doubt be far more hurt if he felt that anyone had questioned his desire and effort as as professional footballer than whether the footballing public didn't feel he was a very nice man.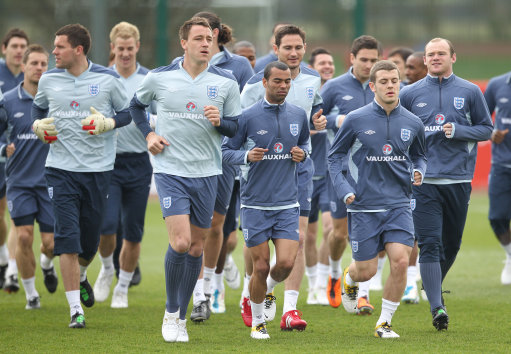 To me the real villains of this whole debacle are the FA. Either the decision to strip the captaincy from John Terry in the first place came as a result of pressure from some public relations pen pusher or it was really a decision that Fabio Capello took on his own, something I find very hard to believe. However once that original decision was made then they should have stuck by it.
It's a decision that in my view should never have been taken but once made they needed to draw a line under the issue and stick with it. I feel for Rio Ferdinand as he clearly was unaware that he was merely keeping the captain's armband warm whilst an arbitrary sentence for Terry's off field antics had passed.
The idea that footballers should be a moral beacon is as laughable as it is misguided. Fair enough, if a criminal act is committed then it's a different matter but for all other instances, however debauched, it really is none of our business, as supporters and media alike, to really judge.
Of course we can have an opinion and we all do, but in the end whomever we support, we want to see players judged and picked solely on the grounds of their ability to do their job, which in this instance is playing football.
For instance if I run or work for a company and the guy next to me is damn good at his job, do i really care if after work he goes home and cheats on his wife? Sure, it's not nice and say's a lot about the guy's character and his moral ambivalence to societies norms, but if he puts in a shift and gets the job done then who am I to judge.
Clearly if your in the public eye your every move is monitored and if you put a foot wrong the whole world will know about it, and I am also fine with that. Privacy issues are for another debate and I won't lose any sleep over those who commit lewd unsavoury acts and then find evidence of that behaviour splashed on the front and back pages, then that's your tough luck.
However when it comes to picking eleven players and indeed your captain then this is a job that has to be devoid of any mitigating factors. Any selection issue should be dealt with on the basis of a player's ability to do their jobs and nothing else.
So when John Terry announces to the world in a press conference that he is not 'everyone's cup of tea' I applaud him for his reading of the situation but I would reply that it doesn't matter one jot if he isn't to everyone's liking as a person, the only issue is if we rate him as a player as being able to do the job, his standing as a player worthy of being named captain and not whether he commits adultery the minute the final whistle blows.
I suspect a more worrying general debate would be the perceived lack of alternatives to John Terry in relation to questionable off field behaviour, but again that is a debate that has no merit in footballing terms so again is not relevant to the issue at hand.
As I said from the outset, I have no love of John Terry the person (again 100% borne of second hand tittle-tattle and half truths) but I know he is a player who has limitless pride when playing for club and country and a player who has experience and success at doing so. Surely that is all that matters?