White Hart Lane stars will have more than bragging rights up for grabs when they face each other at the Millennium Stadium.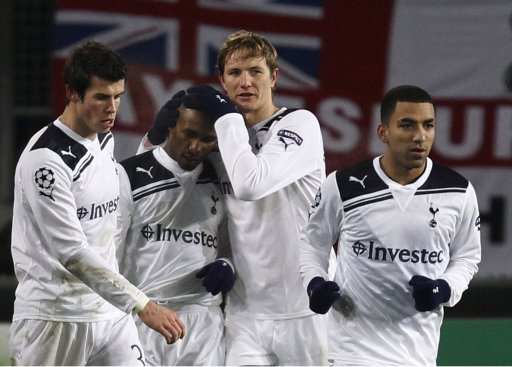 England striker Jermain Defoe wants to shut his Tottenham Hotspur team-mate up for good by beating Wales on Saturday.
The two players will face each other at the Millennium Stadium in a Euro 2012 qualifier.
But bragging rights as well as the valuable three points will be on offer for the victor – and Defoe is keen to have the last laugh.
The 28-year-old revealed Bale is extremely confident in a home win but Defoe hopes to keep the winger quiet in more ways than one.
The striker will hope he gets the nod from Fabio Capello to start and expects a fiery atmosphere in Cardiff after playing at the old Ninian Park for Tottenham in the FA Cup in 2007.
"Gareth's been giving me a lot of banter, so I just hope that we win the game and then I'll look forward to going back to the club and giving the banter back," Defoe said.
"He's their biggest threat, to be honest. When he gets the ball, he's direct and he can beat players. His pace is phenomenal, his power.
"Even from set-pieces as well, he's got a great left foot. He's fresh because he's just come back from injury."
"This is a massive game, an international derby," he added. "I remember the atmosphere [against Cardiff] being mad and the stadium was rocking. I really enjoyed that.
"Under Fabio Capello, my goalscoring record's been good. I've been given the opportunity and I've scored goals – and the manager knows that.
"I think he knows now what I can do and it's a case of just waiting for my opportunity again."