Bernabeu coach thinks White Hart Lane will not progress past his side.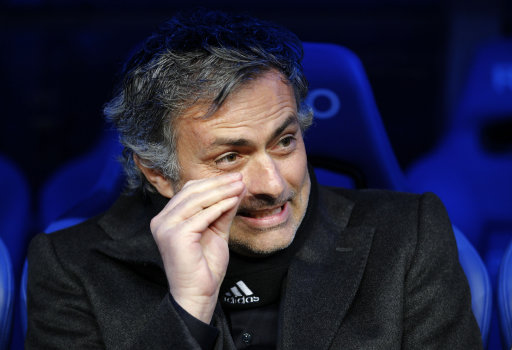 Real Madrid manager Jose Mourinho is confident his side will beat Tottenham Hotspur and progress to the Champions League semi-finals.
Spurs have enjoyed a memorable debut season in Europe's premier competition beating Italian giants Inter Milan and AC Milan on the way to the quarter-finals.
Mourinho will once again cross swords with Harry Redknapp, who has not got a successful record against the 'Special One'.
The 48-year-old admits it will not be an easy game against the tournament's surprise package but prefers to face Tottenham then former club Chelsea.
"I didn't want Chelsea-Inter, because last season it was difficult to play against Chelsea," Mourinho said to BBC Radio 5 Live.
"I did it, and I did everything I could to help my team, but I was not comfortable. I don't like to play against my friends.
"Any team is difficult and any team is a motivation for us. Tottenham are a good team: they beat Inter, they beat Milan, they have ambitions, they have a very good team and a good manager.
"You can feel that it is a happy team, and happy teams are dangerous teams."
"It's possible (Spurs could win). They have a not very easy draw, but they have not had an easy draw from the beginning.
"But I want to believe, with all respect of course, that their campaign in the Champions League will finish in the second leg at White Hart Lane.
"They have reason to be proud already, and I think they have a reason to fight us and to try to reach the semis, but I believe that we are a better team."