Old Trafford and Stamford Bridge favourites to entice Bernabeu boss.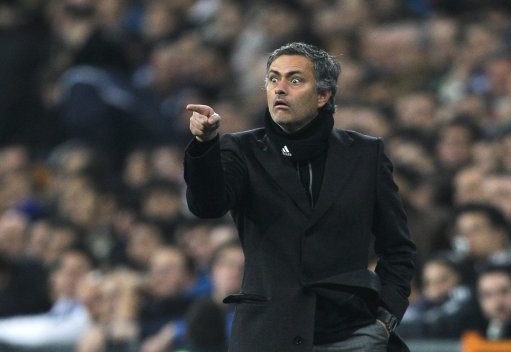 Real Madrid manager Jose Mourinho's next job will be a return to England and possibly an emotional comeback to Chelsea.
The 48-year-old has never denied his love for the English game and has always stated he wanted a return one-day after his departure from Stamford Bridge.
The 'Special One' fell out with Blues owner Roman Abramovich in 2007 over player transfers and football style.
But Mourinho has moved onto further glory with Inter Milan, winning the Serie A and the Champions League, and now Real.
Mourinho had been touted for a return to Chelsea in the summer if Carlo Ancelotti does not win the Champions League this season.
Manchester United have also made tentative steps to bring Mourinho back to the Premier League to succeed Sir Alex Ferguson.
But Mourinho refuses to put a time on his comeback but claims he has unfinished business in England.
"I miss England and my next job will be in England," he told The Sun. "There is unfinished business.
"And I think England wants me back, no? It was the most enjoyable time of my career.
"My Chelsea time was amazing as a football manager and family man. My family and I enjoyed it so much. We made so many friends here. We still keep in touch, we still come back.
"In football there are a few victories here I would like to repeat. I will talk to my agent and get a project for my career.
"I still have three years at Real Madrid. It is the biggest club in the world but it is also the most difficult club in the world.
"They came to me for the third time and I could not say no to them for the third time – I had to go.
"And I had to go to Italy, that was important for me because I wanted to try there. Everyone said it was the home of tactics so I said let me try there.
"But it is not England, England is special. People in Italy, Spain and Portugal ask me why I love England so much and I can't explain – I just do."