Old Trafford boss keen on San Siro defender.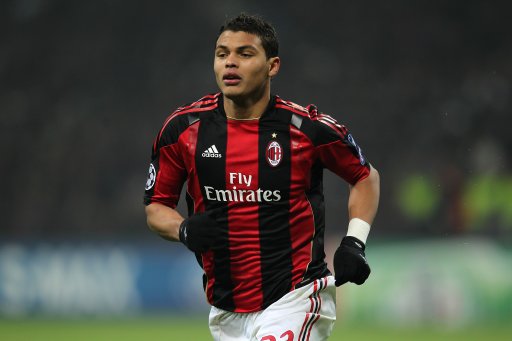 Manchester United are pursuing Brazilian international Thiago Silva who has this season come to the fore at the heart of the AC Milan defence and it appears that Sir Alex Ferguson's interest has been registered by the 26 year old who appears tempted by talk of an Old Trafford move.
Thiago Silva spoke to Gazzetta dello Sport of his joy at being linked with Manchester United.
"It's great to have my name linked with a club like Manchester United, who are currently one of the cornerstones of European football," said the 26-year-old.
"Without doubt, I am having a very good career and hope to continue progressing.
"But at the moment I am just thinking about the Scudetto, which has become an obsession for me."
The Premier League table toppers have had numerous problems with their back line this season with constant injury problems plaguing England international Rio Ferdinand, who at 32 is entering the latter stages of his accomplished career.
Nemanja Vidic has also had his fair share of time out this term through knocks and suspensions and Jonny Evans has suffered a real drop in form and when circumstances conspired to see the Northern Ireland international force his way back into the first team on Saturday he was ordered off after a rough tackle on Bolton's Stuart Holden.
Luckily for Ferguson new signing Chris Smalling has been a consistent performer when called upon and has surpassed expectations but the signs are that the Manchester United boss could well do with another centre back to beef up his defensive options.
£16m rated Silva seems very much interested in a move to Manchester United and that may well push Sir Alex Ferguson into action this summer, especially if the former Fluminese man fulfils his obsession of collecting a Scudetto with the San Siro side this season.