Should John Terry have been reisntated as England captain?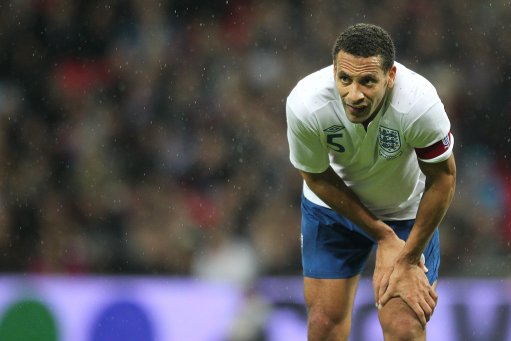 John Terry has nothing but praise for England manager Fabio Capello, stating "I can only say good things about him", after being reinstated as England captain on a permanent basis.
Terry, 30, was initially stripped of the captaincy last year following his affair with Vanessa Perroncel, the ex-girlfriend of former England and Chelsea team-mate Wayne Bridge. Ferdinand, 32, was then handed the captaincy by Fabio Capello as Terry was relieved of his duties.
But since then, Ferdinand has made only four appearances for England and missed last year's World Cup in South Africa through injury, with vice-captain Steven Gerrard stepping-in for the sidelined Ferdinand.
And with Steven Gerrard and Rio Ferdinand both injured for the forthcoming Euro 2012 qualifiers against Wales and Ghana, Fabio found himself faced with a dilemma – to reinstate Terry or stick with the injured Ferdinand?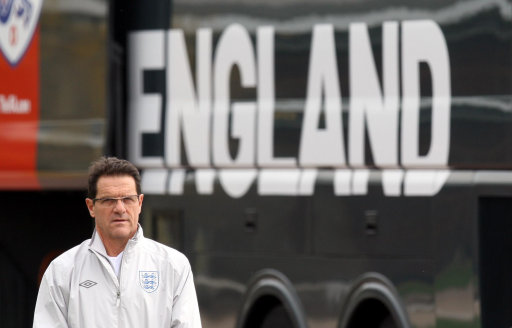 Capello's dilemma surfaced after last month's friendly against Denmark which saw the England players asking each other "Who's captain?", after captain for the night Frank Lampard was substituted. Gareth Barry was then given the armband by Lampard, only to be substituted himself. Ashley Cole was then handed the armband for the remainder of the game.
"I was really upset about what happened in Denmark, when I saw the players saying 'who is the captain?'," said Capello.
The Italian went on to say, "After one year of punishment, it was not the best moment for John Terry to see this. For that reason, I need to make a decision – and it will be a permanent decision, not just one game."
But Rio Ferdinand is said to be "fuming" and "very upset" over plans to reinstate Terry as England captain, and feels that the way in which the issue has been handled by Capello is unprofessional.
Ferdinand and Capello both attended Manchester United's home match with Bolton at Old Trafford on Saturday, although they failed to meet and have yet to discuss the matter face-to-face.
Reports in the media suggest that Capello is due to meet with Ferdinand before he addresses the rest of his squad next week prior to their Euro 2010 qualifier against Wales in Cardiff.
Real Madrid and former Chelsea manager Jose Mourinho has also entered the debate, claiming that John Terry was the 'perfect captain' for him during his reign at Chelsea.
Speaking to talkSPORT he said: "John Terry was the perfect captain for me, that's the only thing I can say.
They have in Fabio [Capello] a very experienced manager who makes those decisions and the only thing I can say, is that John [Terry] was a fantastic captain for me."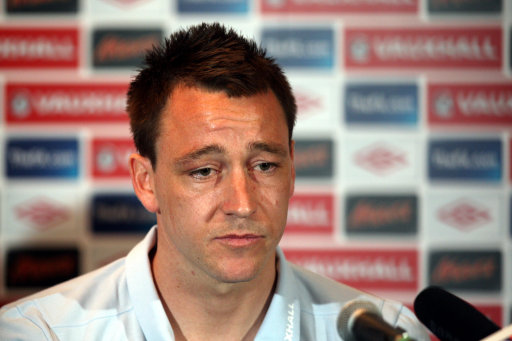 Terry is said to be 'over the moon' after his recall as permanent captain was confirmed by the England camp over the weekend. And now the Chelsea captain has nothing but praise for Fabio Capello, saying: "I never stopped hoping I'd lead my country again. Anyone who ever asks me about Fabio, I can only say good things about him."
But that hasn't stopped the Chelsea defender from criticising Capello's decision to strip him of the captaincy in the first place, over allegations regarding his personal life.
"I didn't agree with the decision, but I said I respected it and would continue to work hard" said Terry.
He then went on to say, "I could understand it a bit, but once they spoke to me – and it's difficult for legal reasons to go into detail – I felt that I didn't deserve to lose the armband."
Former England goalkeeper Peter Shilton – who holds the record for most international appearances – has jumped to Terry's defence, backing-up the defenders claim that he should never have been stripped of the captaincy in the first place.
"Every player in the England squad for one reason or another has had the press have a go at them. Not to condone what John Terry has done on occasion, but he hasn't broken any laws. I feel sorry for Rio but I would put him in front of Rio as a captain," Shilton said.
Every Tom, Dick or Harry seems to have entered the debate – what do you think? Should Terry have been reinstated as England captain? As I always say, a footballer should be judged on their ability and attitude on the pitch – not on their personal life. But with footballers' celebrity lifestyle, it's almost impossible to escape the preying media and Mr. Terry should have known better.
Like Shilton, I feel sorry for Rio and agree that the way the issue has been handled by Capello and all responsible has been borderline unprofessional. But from Capello's point of view, the captaincy is an issue that needed to be addressed before the forthcoming Euro 2010 qualifiers and what the England team need is consistency and stability – two things only achievable with a natural-born leader.