Samba stars in mass exodus back to their homeland.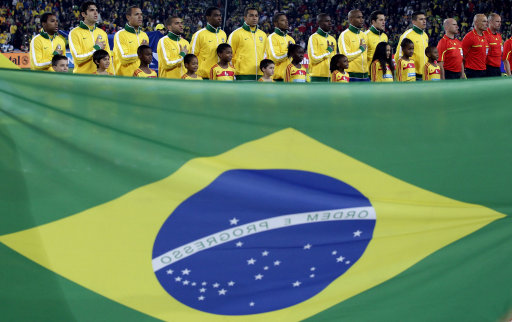 The last few years have seen an increasing amount of Brazilian players moving away from their European clubs, when they could arguably still play at such a level, and heading back to Brazil. This is a trend that is on the rise in contemporary football. Plenty of Brazilians have spent many years plying their trade in Europe and ending their careers there. Cafu, Leonardo and Claudio Taffarell all ended their careers in Europe. Ze Roberto looks set to be another, at 36 and still with Hamburg SV he can not have too many more years left in him. Gilberto Silva could also add to this list.
Players have still often gone back to their home countries to finish their career. This is not a totally recent phenomenon. Beletti, Bebeto, Giovane Elber, Roberto Carlos and Ronaldo to name but a few. However, what seems to be changing, is that players are making this move when they could still play at a higher European level.
Luis Fabiano's move to Sao Paulo is the most pertinent example of a player returning to Brazil when he is still possibly at the top of his game. At 30 years old, Fabiano is still at his peak. He had a great goalscoring record for Sevilla and was, as recently as January, linked with moves to both AC Milan and Spurs. It has left many people wondering why he then chose a move back to South America when Europe's elite were still interested. Some other players that could be included here are Deco, Elano and Ronaldinho. While Deco did not play at his best when with Chelsea he could still have played at a high level in Europe, the same goes for Ronaldinho.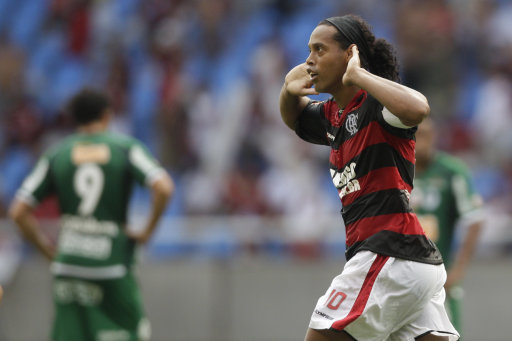 I would put the reason down to a combination of a few things. First of all there is the Brazilian lifestyle. There is also the obvious 'Carnival' connotations. They can have a different lifestyle as a footballer in South America than in Europe as there is likely to be less restrictions on their actions. For returning footballers this is what they can expect, along with much fanfare on their arrival. It is also offers a chance to return to their own culture and families.
To a certain extent there is less pressure on them. Don't get me wrong the fans in Brazil will not want them going to their club, getting paid and giving them nothing in return. But their is not the same intensity and strictness with regards to diet and training. I'm sure a player like Ronaldinho will perform better at Flamengo, where he is comfortable, rather than try to play a few more years in Europe at a top German team for example. The more laid back approach will no doubt benefit him, provided he does not become too relaxed.
Brazil is one of the worlds emerging economies and is accumulating more and more wealth. This has helped enable Brazilian clubs to afford to bring in these players. Rising levels of sponsorship money has flowed in too. It has therefore enabled them to hold on to players for a few more years than would have been previously expected. Santos have done well to hang on to Neymar and Ganso for as long as they have.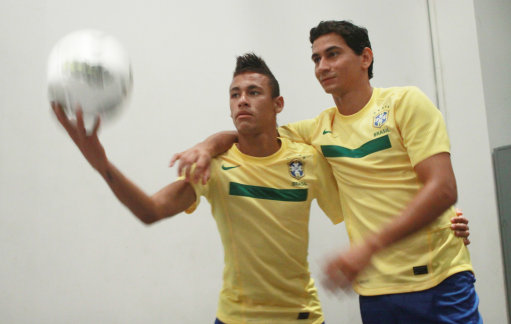 These players also tend to return to the team where they started their career. They want to give something back to the club that set them on their way to stardom. Many players from Brazil come from a poor background so it is reasonable to think that they would want to give something back to the club that made it possible to earn vast sums of money and help look after their families.
Many players look to return to help their club win the Copa Libertadores and fulfill a boyhood dream of winning the tournament. I think this adds a level of nostalgia within the competition that cannot be achieved in Europe.
This level of loyalty is not often seen in Europe. However, there are many players who chose to stay at just one club to show their loyalty. It is not often that a top English player moves to a few clubs across Europe before returning to England. David Beckham would be the closest example of this, but he will not return to Man United. It is different for players born in Europe as they are already at the centre of club football. Their journey will perhaps not be as complex as what faces a young Latin American moving to Europe.
Some players are lured to play in the Middle East. The motivation behind this must surely be monetary. Why not try and earn as much as possible while you still can. Footballers do, after all, have a limited span in which they can earn their living. Juninho Pernambucano is one player currently playing in the Middle East for Al-Gharafa of Qatar. The region has also tempted talented youngsters, including Mauro Zarate and Rafael Sobis.
This is the same for any retiring professional not just Brazilians. Frank Lebouef, Fernando Hierro and Fabio Cannavaro all played a few years in the East.
The trend of players moving back to South America is not just limited to Brazilians. Players from all over the continent tend to follow suit. The impact of these players moving back to Brazil earlier can only serve to benefit the game in Latin America and will perhaps lead to them competing for even more talent to move back across the Atlantic. If this continues to rise then European Clubs may face losing some of their best players.