Emirates hero blasts Stamford Bridge and Nou Camp rivals for influencing officials' decisions.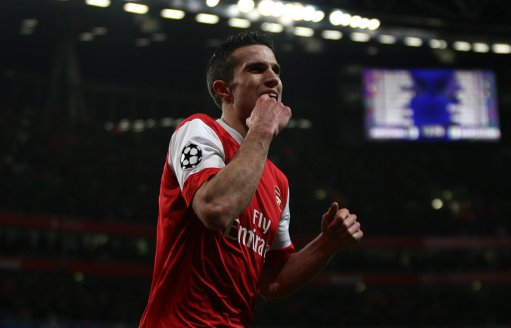 Arsenal striker Robin van Persie has criticised rivals Chelsea and Barcelona for putting pressure on referee's that influence their decisions.
The 27-year-old has seen at first-hand the bullying tactics from the players at these clubs, and he believes it goes against the spirit of the game.
The Holland international was controversially sent-off against Barcelona in the Champions League last month and he accused the Spanish team's players of putting unfair pressure on the referee Massimo Busacca.
Van Persie claims this is a tactic he has seen in the Premier League with Chelsea being the main protagonists.
"What frustrated me very much," Van Persie said, "was that the Barcelona players were trying to influence the referee from the first minute.
"They were talking and complaining all the time, without being punished. I don't like that kind of acting. It has nothing to do with fair play.
"The referee was clearly influenced by that. He lost the plot completely.
"Of course, every team tries to take some advantage by talking to the referee at crucial moments in the game … you have to be smart in some way.
"But not all the time, over and over again. In England, Chelsea have the same kind of behaviour towards the referee. They talk and they talk. Over and over. On every decision. It's getting annoying sometimes.
"Barca are a great team, but they shouldn't overdo the moaning as they become bloody annoying.
"They dispute every decision, with five players confronting the referee. I like their style of play, but find them unsporting as well.
"They behaved like this in their two games against Arsenal. It was not so clever and rather unsportsmanlike."
"Barcelona's players have the habit of whingeing about everything, and that is disappointing."