Villa Park youngster on Anfield radar.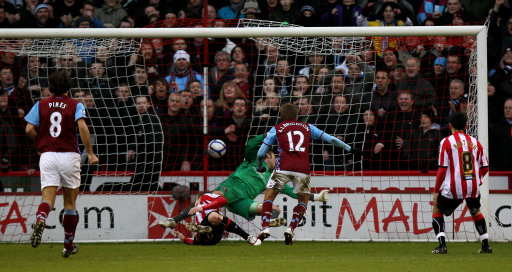 Liverpool are reportedly interested in Aston Villa winger Marc Albrighton and the Merseyside club may move to sign the youngster this summer. Kenny Dalglish is keen to bring in natural wide options and may feel that due to the poor season the Midlands club has had and the reported bust ups between the boss Gerard Houllier and a number of players that he could persuade the England Under 21 international to push for a move from Villa Park to Anfield.
Having brought in Luis Suarez and Andy Carroll in January Dalglish is now looking to bring players to help provide ammunition for their front line and is apparently an admirer of the 21 year old Tamworth born wide man who is now a regular in the Aston Villa starting line up.
Even though Albrighton only signed a new contract last November Liverpool may feel that they can tempt the intelligent winger and will have more chance of doing so if Aston Villa finish the season mired in a relegation battle.
Liverpool have predominantly used Maxi and Dirk Kuyt in wide role with mixed results and the club's new owners are willing to fund significant moves in the transfer market, especially for young players with good sell on value.