Ewood Park owners may finally get their big-name signing from the Imtech Arena.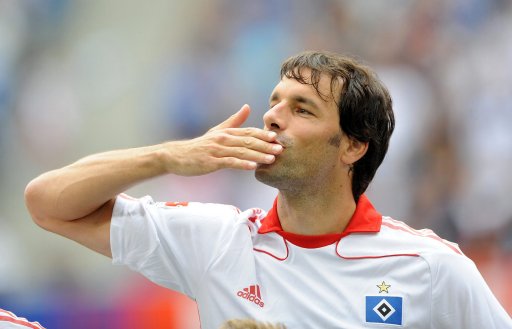 Blackburn Rovers manager Steve Kean has admitted his interest in signing Hamburg striker Ruud van Nistelrooy.
The former Manchester United hit-man has said he would love to return to England one-day and now might just be his chance.
Blackburn's Indian owners have been on the lookout for a marquee signing to boost their profile in the sport but have been rejected by Ronaldinho, David Beckham and Luis Fabiano.
Van Nistelrooy spent five years at United, scoring 150 goals in 219 games and is the club's record goalscorer in Europe.
Kean revealed his interest in the 34-year-old, who is available on a free transfer in the summer.
"Yes, I can confirm we are interested," Kean told the ESPN.