Wembley boss to stay out of club v country dispute with Emirates manager.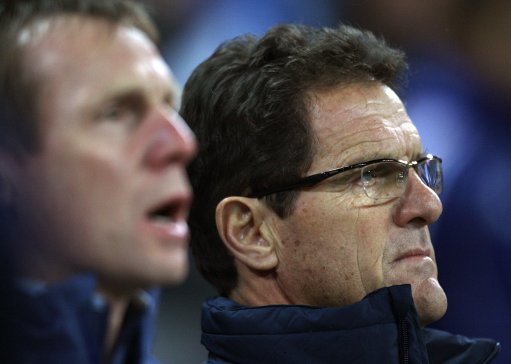 England manager Fabio Capello will let his U21 coach Stuart Pearce decide who he takes to the European Championships this summer in Denmark..
Pearce is on a potential collision course with a number of Premier League managers over the involvement of star names for the tournament.
Jack Wilshere and Andy Carroll are the two biggest concerns, with Arsenal and Liverpool both keen for their players to have a rest this summer.
The clubs say it is unfair on them because their players will not have a holiday if they go to the competition, play again next season and then follow it up with the senior event in 2012.
Wilshere has stated his desire to play in Denmark and Capello says the tournament will provide essential experience but says a decision over the Arsenal teenager's involvement does not fall to him.
"This is the decision between Stuart Pearce and Arsene Wenger," said the Italian.
"I heard that a Barcelona player (believed to be World Cup winner Pedro) has told his club that we wants to play.
"Wilshere is really important for us but I don't have exclusive rights over him. He is playing a lot of games this season and he will be playing in the summer.
"But it is the same for players at the Copa America and this tournament is important."