Eastlands star is honoured to be given armband at Wembley but was disappointed not to play at the Millennium Stadium.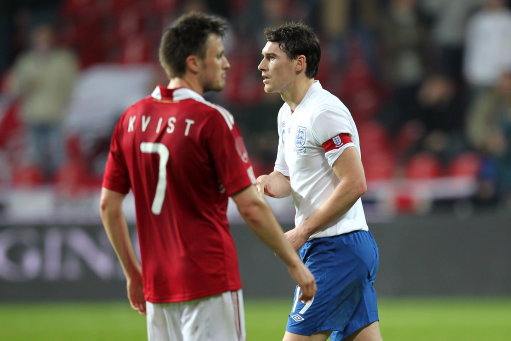 The new England captain Gareth Barry admits it is an honour to lead the nation at Wembley against Ghana tomorrow night.
The Manchester City midfielder was awarded the armband after John Terry was released from the squad yesterday to rest before the Champions League exertions resume.
Barry has captained his country in the latter-part of friendlies against Trinidad & Tobago, Egypt and Denmark but this will be the first-time he has led from the start.
The 30-year-old has previously skippered Aston Villa but says he was disappointed to not play a part in the Euro 2012 2-0 qualifying win over Wales in Cardiff.
"Obviously it's going to be a massive moment in my career. I'm really looking forward to doing the job," said Barry.
"I will be the same player I always am. You don't put the armband on and change.
"I've got experience of three years captaining Aston Villa. There is some extra responsibility but I won't change the way I play."
"I was disappointed not to be involved on Saturday but in football things can change quickly," he added.
"I didn't play against Wales then two days later I have been asked to captain my country. That's how much can happen in a short space of time."