Don't be afraid to try something new.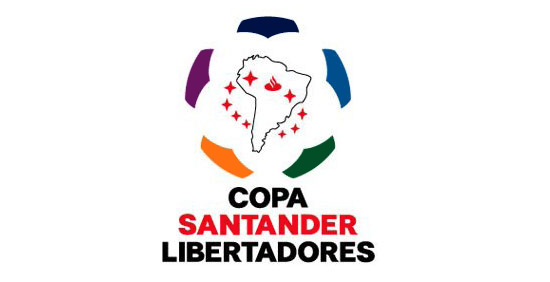 The coming weeks will see the competition really heat up. Any reservations you had about watching South American football should be put aside now. Forget what people say about it being a lower standard than the European Game. With only a couple of games left for most teams, some still with 3, only 2 teams through to the next round and only 2 out altogether, the upcoming matches are going to be much higher stakes.
The group stages have only produced three 0-0's in 64 games. That means that 95.3% of games have included at least one goal. Just under half the group stage matches have also included 3 or more goals. Everyone wants to see goals and it is the attacking prowess of these teams that will deliver them to fans. Defending is by no means woeful, it suggests relentless attack. These games do not stand still and will, more often than not, keep you entertained.
Don't be put off by not knowing the teams. Go in with an open mind. You may be wondering who Oriente Petrolero are, and asking who are Leon de Huanuco?
While they may not be two of the best teams in South America, they played out a decent match this week. Oriente, the 2010 Bolivian Champions, won 2-0 to an audience of roughly 15,000 inside the Estdaio Tahuichi Aguilera. You would not have guessed it from the sound. The Bolivian fans were phenomenal, really getting behind their team, chanting and dancing continually.
Fireworks were again let off from the stands which still amazes me. The passion was truly impressive. This can make what seems like, on paper, a match between two of the lesser teams in the competition so compelling. Leon, the Peruvian Championship runners up put in a good shift, but home advantage saw Oriente through.
You may not know the teams but that is just due to a lack of marketing in Europe. It doesn't take long to learn where the teams are from and who their best players are. Not only will it help you on Football Manager but it can offer an alternative, or supplement, to the European game.
As I mentioned before in a previous piece, it is the atmosphere can often make these games seem so special. In Asuncion, Paraguay, as already qualified Libertad faced Once Caldas of Colombia, who needed a result, in what is one of the smallest stadiums in the Copa Libertadores, you could have predicted a rather stale affair. The outcome couldn't have been much more different. Once burst out the blocks and grabbed the opening goal through Wason Renteria, much to the crowds displeasure. After veteran striker, Nicolas Pavlovich equalised, Once went straight back ahead through Renteria, grabbing his second of the game with a stunning placed curler into the top corner.
The crowd really got behind their team and provided a great atmosphere, giving tremendous eruptions at any Libertad chance. This crescendoed as Pavlovich equalised again in the 93rd minute. This could not be matched by the single Colombian fan running about the stands waving his flag that the cameras focused on. Even in the smaller stadia, the passion is unbelievable.
I know the time difference can be a bit of a pain. It means you have to wait until about half 10 in the UK for the first game to kick off, but you could still be tucked up in bed at just gone midnight. If you haven't considered watching one or do not know when to watch them, Wednesday March 30th is the date for Deportes Tolima – the team who knocked Corinthians out in the Preliminaries – to face Estudiantes LP. This will kick off at 23:30 UK time and should be a good game. Tolima need a win if they are to have any hope of progressing, while Estudiantes need a win in order to keep the pressure on Cruzeiro. Don't miss it!
The pace and style of the game is so easy on the eye and very appealing. Some great moves can be created with unconstrained individual flair. There are no Emile Heskey stepovers in the Copa. Execution is often much better, even if the end product is occasionally lacking. Rodolfo Gamarra had a great game for Libertad. Through his performances, he embodies what football in South America is about. Pace, flair, confidence and style.
Goal of the week is Michael Arroyo's cracking volley against Universidad San Martin. He played a part in every goal, scoring two and assisting the opening goal. He has been performing at a consistently high level throughout the tournament. The Ecuadorian is certainly one to watch.
There are some cracking fixtures to look forward to including:
April 4, 01:00 GMT, Gremio (BRA) vs Junior (COL)
April 5, 22:45 GMT, Independiente (ARG) vs LDU Quito (ECU)
April 6, 03:50 GMT, Club America (MEX) vs Argentinos Jrs. (ARG)
April 13, 22:30 GMT, Cerro Porteno (PAR) vs Santos (BRA)
April 13, 01:15 GMT, Estudiantes LP (ARG) vs Cruzeiro (BRA)
April 20, 01:50 GMT, Argentinos Jrs (ARG) vs Fluminense (BRA)
Give the Copa a go and I'm sure you won't be disappointed!