Anfield legend will return against former manager at the Hawthorns.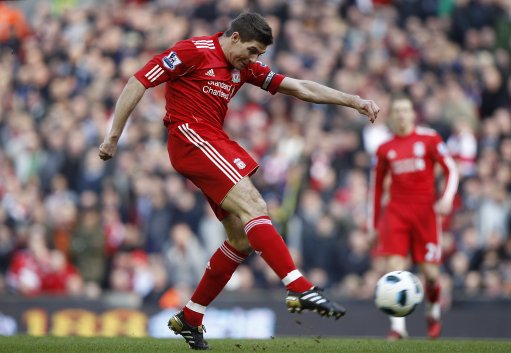 Liverpool captain Steven Gerrard will return against West Bromwich Albion on Sunday after recovering from groin surgery.
The 30-year-old was expected to miss a month after being ruled out on March 10 but he has made a quick recovery in time to face his former manager Roy Hodgson.
Gerrard has not played since the 3-1 victory over arch-rivals Manchester United and has missed his side being knocked out of Europe.
But he will return to help his team aim to secure European football for next season as they chase Tottenham Hotspur in fifth.
"It's good, I'm probably three or four days away from full training, so hopefully I'll be involved against West Brom," he told Sky Sports. "It depends on how the next three or four days go.
"Being injured is the worst part of being a footballer.
"It's frustrating missing games being on the treatment table so you do everything you can in your rehab and away from football to get back as quickly as possible."