Wembley chiefs to roll out the red carpet for controversial Fifa president and his cronies.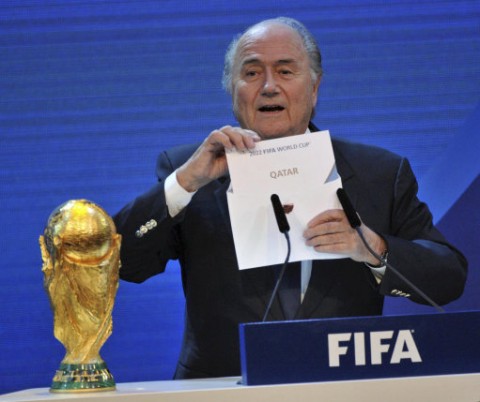 The Football Association have invited Fifa president Sepp Blatter and his entourage to a lavish lunch just four months since claiming they never want to work with him again.
FA chairman David Bernstein will welcome the party to Wembley a week today so Blatter can drum up support from the English over the presidential elections in June.
The Daily Mail reports any support is unlikely to be given after the 75-year-old's role in the demise of England's 2018 World Cup bid.
Blatter constantly reminded the Fifa ExCo of the problems Fifa have received from the English media in the past and told French TV the BBC cost us the chance of staging the World Cup.
The voting system caused uproar as it seemed very open to corruption and double-dealing as Russia and Qatar were awarded the 2018 and 2022 events because they had the most financial support in their bids.
Blatter is seeking a fourth, and final, term in office and has only one opposing election candidate, the Asian football chief Mohamed bin Hammam.
Uefa's Michel Platini and Concacaf's corrupt Jack Warner have emerged as powerful figures that will determine who will be elected on June 1.