Vicarage Road club to sell its stars as parent company announces more losses.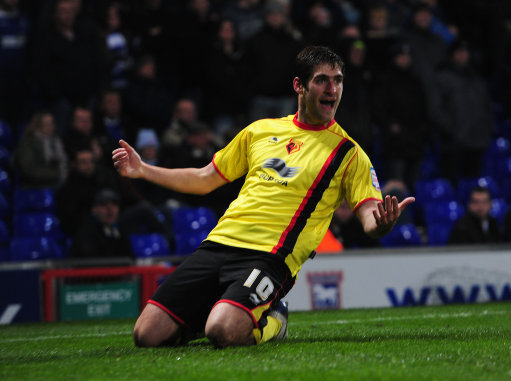 Watford Leisure, the parent company of Watford football club, have annoujnced further financial losses for the second half of 2010.
This could lead to the club having to sell many of its star players, such as Danny Graham, to balance the accounts.
Watford, who are currently the subject of a £440,000 buy-out offer, have pre-tax losses for the six-month period of £2.5million compared with a loss of £172,000 the previous year.
This loss occurred despite a rise in revenue to £5.4million, thanks to an increase in media revenue by £324,000 to £2.6million.
Watford Leisure says playwers will be sold to keep the business sustainable and cited the lack of transfers as a reason for the loss.
"It should be no surprise to anyone to read that our half-year figures state a deficit," said chairman Graham Taylor.
"Our focus on ensuring we remain true to our business plan means that failure to trade in either [summer or January transfer] window inevitably leads to the need for a working capital injection from alternative sources."
Taylor said that an increase in player trading could generate as much as £3.5million every year.
The company announced a dercrease in match day revenue of £42,000 to £2million with season ticket sales falling by 1,500, costing the club £49,000.
This loss would have been more but for the club's "restructuring of the [season ticket] pricing model".
Watford are currently ninth in the Championship, four points behind the play-offs.
Watford could soon be in new hands as a bid was tabled last month by Watford Football Club, a company set up specifically to buy the club by surgeon Panos Thomas and backed by entrepreneur Laurence Bassini.
Watford Supporters' Trust has said it is not against the offer, but has expressed concern about minority shareholders losing money if the deal goes ahead.