New Brazilian international wants Stamford Bridge side to nab hot prospect.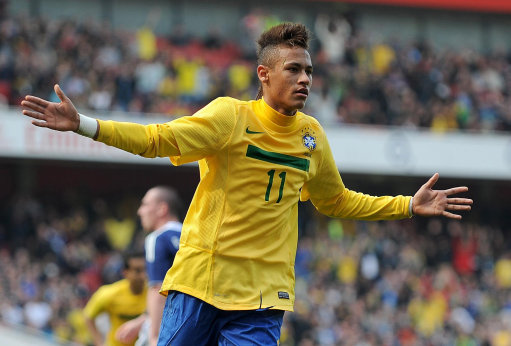 David Luiz has urged Neymar to join Chelsea after the Brazil striker admitted he wants to move to Europe.
The teenage Santos star scored twice against Scotland at the Emirates, watched by scouts from Juventus and Barcelona.
Chelsea twice tried to buy the 19-year-old last year before he opted to stay in South America. But now Luiz, who has become an instant hit at Stamford Bridge after joining in January, said he wants Neymar to join him and their countryman Ramires in West London.
"I am very happy, because I'm at one of the best teams in the world," said former Benfica defender Luiz. "I would love it if Neymar came to Chelsea. He is going to be one of the best players in the world."
Any transfer will be complicated by the fact that, last year, Santos sold on 10 per cent of his future transfer fee to an investment company.
SOURCE: Daily Mirror
Whilst clearly Neymar is developing a names of himself as something of a 'diver' there is also no doubting he has a great deal of potential and though the youngster has stated his desire to play in Spain or Italy rather than move to the Premier League, David Luiz would like the Blues to make an offer for the Santos teenager.
Luiz himself has started very brightly since his move from Benfica and it is true that Carlo Ancelotti and Roman Abramovich appear to be looking to build a new generation of talent and given that strikers Didier Drogba and Nicolas Anelka are both heading towards the end of their careers, perhaps a move for Neymar would be a wise, if expensive, one.