Eastlands star will miss Wembley clash after pulling hamstring.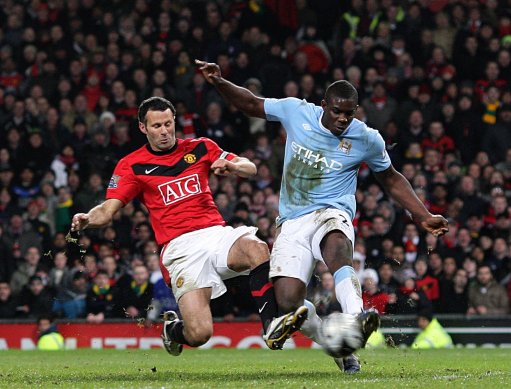 Manchester City defender Micah Richards may not play again this season deepening the defensive crisis at the club.
The 22-year-old will miss up to six weeks of action with a grade two tear of his hamstring.
This definitely rules him out of the FA Cup semi-final with Manchester United.
The England international plans to install an oxygen tent in his house to speed-up the recovery and assuming there is no complications could return for the final two weeks.
"It is not what I wanted to hear at all," Richards told the club's website.
"I felt sick when I was told. I knew from experience when I did it that it felt like a bad one but I was hoping for the best.
"All I can do now is concentrate on getting back as quickly as possible. I must admit I did think 'why me?' for a while when I heard the news.
"Of all the games to miss a Wembley date with United is the last one any player would choose."
But the defensive problems do not stop there for manager Roberto Mancini.
Jerome Boateng damaged his knee while on international duty, with the German medical staff advising surgery, which will end his campaign.
But the Blues' doctors will decide his recovery as Mancini hopes it will be similar to Mario Balotelli's injury which required rehab, not an operation.
With Kolo Toure suspended because of a drug's ban and Pablo Zabaleta on compassionate leave, Mancini will call upon youngster's Dedryck Boyata and Wabara Reece for Sunday's trip to Sunderland.