Villa Park boss still believes club can avoid relegation.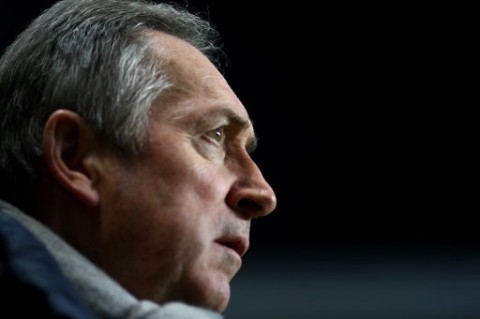 Aston Villa manager Gerard Houllier insists his team can avoid relegation as long as the club stays positive.
The Midlanders find themselves in 14th but only a point away from the drop zone with just eight games remaining.
The defaet to rivals Wolverhampton Wanderers saw many fans vent rthri fury at the Frenchmen and he says he understands their frustration.
But he is confident he has the right experience and talent in the squad to keep their Premier League status, and calls on fans to give the team their support.
"We know exactly where we stand and the difficulty of our task," Houllier said.
"You have to remain positive. You can't spend your time reflecting on what happened. We have eight games ahead of us now and never mind what has happened in the past.
"This is our league and the eight games ahead are vital for our future. Everybody is concerned because we are not dreamers.
"There is a new league starting up for us of eight games and the mood is positive.
"A lot of players are internationals so they have that experience and they know what pressure is. I also know their personalities and they want to do well for the fans and the club.
"I can really share the fans' frustration and anxiety. But their influence is so important for us, especially at this stage of the season.
"They are fantastic supporters and, with their support, they can be the 12th man every game."