Emirates veteran remains optimistic despite nightmare second debut.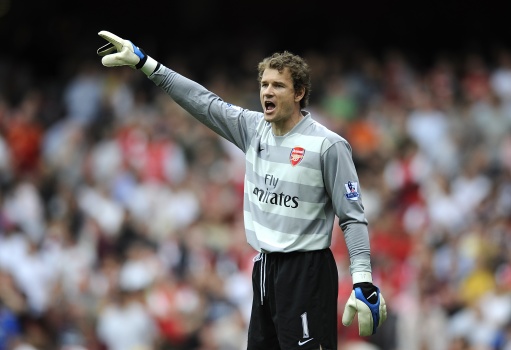 Arsenal goalkeeper Jens Lehmann admits to feeling 'fresh' despite enduring a nightmare comeback from retirement.
The 41-year-old quit professional football last year but was convinced to return by manager Arsene Wenger as emergency cover following a string of injuries to the club's shot-stoppers.
The ex-German international made his second debut for Arsenal in the reserves during a 2-1 defeat to Wigan Athletic.
He made a couple of errors, notably a Paul Robinson-esque air-swipe at the ball that just went wide and he chased a ball out of his area but got nowhere near it.
But Lehmann did show glimpses of his old form. Impeccable handling, good positioning and a typically commanding presence showed he is a useful short-term acquisition.
He says getting 90 minutes under his belt is invaluable and admits his body responded well to his first game in 10 months.
"It was very beneficial for me to play a game," he told the club's website. "Physically I felt well because I've trained hard during the last few weeks.
"I was OK before [I joined] but it's different when you train with the team for three hours. I felt that quite a lot last weekend. But now I have recovered a little bit and I felt quite fresh today.
"It was good, I was looking forward to it. Unfortunately, we lost so I'm not really happy. It is always good to learn a little bit what I could have done better.
"There are some situations that you can't play in a training game because in a real game there is a referee, linesmen and everything has to fit together to create situations like the game itself.
"It was a good experience."
Wenger now has a decision to make on whether to gamble on Lehmann or stick with Manuel Almunia who has a history of making errors for Saturday's visit of Blackburn Rovers.