Anfield outfit ready to open the door to stadium sponsors.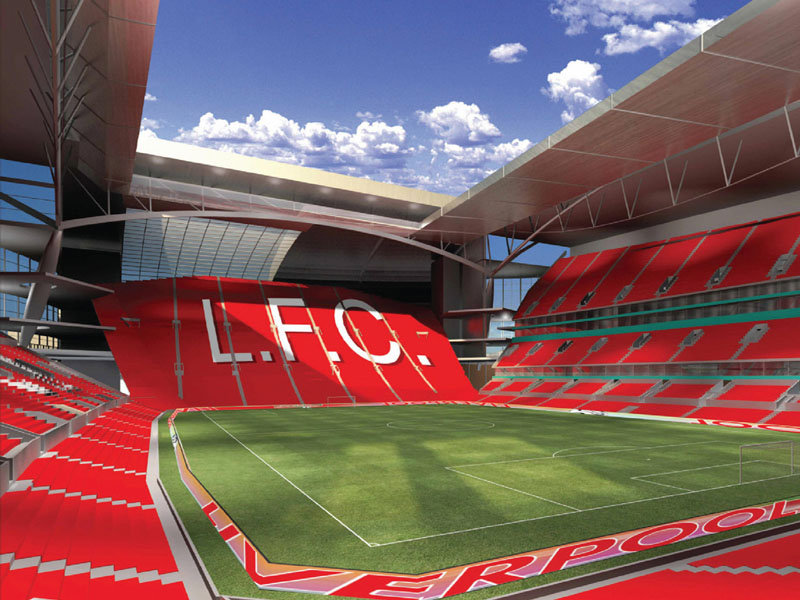 Liverpool have ruled out renaming Anfield but have revealed they are trying to find a "naming partner" in the event they move to a new stadium.
The club's owners, Fenway Sports Group, are eager to increase capacity.
But they have not yet decided whether redeveloping the Reds' present home or building a new venue is the way to go.
"We are actively seeking a naming partner if we move to a new stadium but will definitely not consider renaming Anfield," said Reds chief Ian Ayre. (BBC Sport)
The issue of naming rights in relation to stadia is something that puts a lot of necks out of joint, but in terms of making large sums of money for a football team it is a fairly painless and lucrative option. Liverpool supporters will be glad to note that there will be no changing of name for Anfield and clearly if the club is to finally move into a new ground then that would indeed be the right time for the naming issue to be resolved.
Clearly the idea of naming rights is not a new one and indeed we have become pretty much used to the notion but there are still some who feel this is a step too far, where advertising goes too far, but perhaps in today's money mad era such opposition seems churlish. Clearly no Liverpool supporter wants to journey to the Starbucks Arena but whomever pays the highest price for the honour of such a title will of course be paying the most for the privilege which in turn adds up to transfer revenue and perhaps keeps price down.
What do Liverpool supporters feel about the possibility of a ground adorned with a sponsors name?