Move to Stamford Bridge from Vila Belmiro would not suit the latest Brazilian superstar.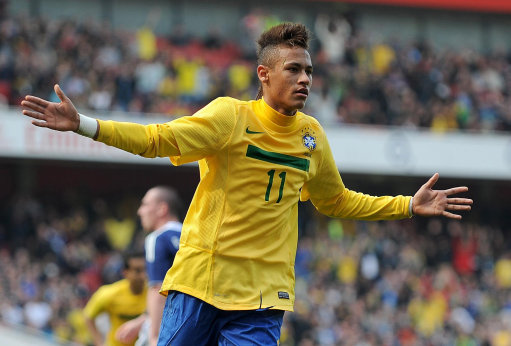 Santos forward Neymar has been warned off his 'dream' move to Chelsea by his club president Luis Alvaro Ribeiro de Oliveira.
The 19-year-old admitted this week it wants to play in England and said it would be his dream to play at Stamford Bridge.
The Brazil international even had a £23million bid accepted by his club from the Blues last year but the player felt it was not the right time to leave his family.
But Oliveira believes a move to West London is not a good idea as the style of play and weather is not suited to Neymar's game.
"Playing in England is not the same as playing at Vila Belmiro," he told ESPN. "It is much worse, because of the climate and the style of football, which he is unaccustomed to.
"We have demonstrated that, as he has developed into a player who represents the best of Brazilian football – being audacious, skillful, effective, attacking – he is going to become a key figure in the history of Brazilian football.
"He is going to gain international recognition, and maybe get chosen as the best player in the world, playing in Brazil.
"This is something that hasn't happened since Pele's day, and he has a golden chance."