La Liga side hope to land Old Trafford and White Hart Lane youngsters.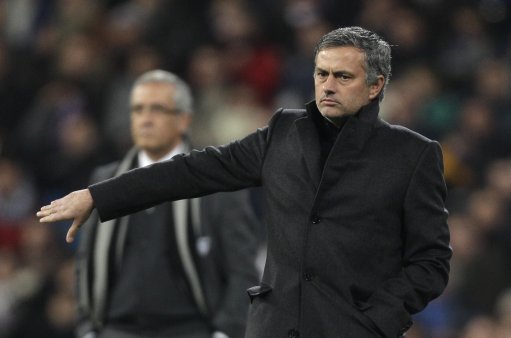 Real Madrid are said to be lining up moves for Tottenham youngster Sandro and Man United striker Javier Hernandez as Jose Mourinho looks to his Bernabeu board to back him in the summer transfer market. The La Liga giants are looking to put pressure back on Barcelona as they look to bring in further young talents to boost the club's hopes of wrestling European domination back from their arch rivals Barcelona.
Mourinho is on the look out for fresh attacking options after Real Madrid's threadbare attack was highlighted by long term injury to Gonzalo Higuain that led to the need to depend on Karim Benzema who has recently kicked into form but the Portuguese boss is keen on Mexican international Javier Hernandez who has been in fine form at Man United and the La Liga side will struggle to persuade Sir Alex Ferguson to consider offers.
The Real Madrid boss will hope to lure Hernandez with a move to Spain and will make a substantial offer for the 22 year old Guadalajara born striker. Chicharito's form has been such that Ferguson has been forced to drop the Premier League's top scorer, Dimitar Berbatov, to accommodate the youngster.
Mourinho is also said to be interested in Tottenham midfielder Sandro who has put in some very effective displays this season, especially whilst on Champions League duty. With Real Madrid reportedly open to offers for French international Lassana Diarra, there may be room for the Brazilian international.
Harry Redknapp is in many ways suffering side effects of a terrific season that has led some of his top performers to become very real targets of Europe's elite. Rafael Van der Vaart, Gareth Bale and Luka Modric are currently the subject of huge interest from club's who have been impressed by the form they have shown consistently throughout the domestic and European campaigns.
Offers for the pair will run to around £50m and the former Chelsea boss will be looking to president Florentino Perez to back him over the summer as he looks to freshen up a squad that already possesses some of the to young talent in Europe. In order to help finance such deals it is thought that Kaka may be sacrificed as well as squad players such as Fernando Gago and Sergio Canales.