Emirates striker's injury not as bad as first feared and will face the Ewood Park club.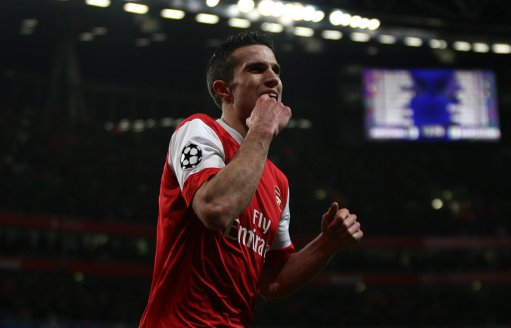 Arsenal striker Robin van Persie will play against Blackburn Rovers this weekend according to Holland coach Bert van Marwijk.
The 27-year-old was taken off with a thigh problem after scoring in his country's 5-3 win over Hungary in a Euro 2012 qualifier.
He was injured in a tackle with defender Vilmos Vanczak and was substituted before half-time.
Arsenal fans feared the worst as Van Persie has a history of getting injured on international duty and recently damaged his knee in the Carling Cup final defeat.
But the Dutch coach explains it is not too serious and the striker could play for the Gunners against Blackburn on Saturday.
"Robin got a knee to his thigh," Van Marwijk told Voetbal International. "With luck he could play for Arsenal this weekend."