White Hart Lane club will take OPLC to court over Upton Park side winning the keys to the Olympic Stadium.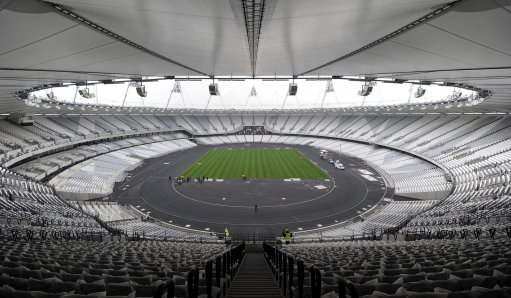 Tottenham Hotspur are seeking a judicial review over the Olympic Park Legacy Company (OPLC) allowing West Ham United to move into the Olympic Stadium after London 2012.
The BBC reports the North London club informed the OPLC of their challenge this week as construction on the Olympic Stadium was completed.
Spurs and West Ham both submitted compelling bids to be awarded the stadium once London 2012 was completed, but the Hammers got the go-ahead after they agreed to keep the running track.
A judge will now review the lawfulness of the decision. If he favours Spurs he could order for a new bid to be arranged or Tottenham could sue the OPLC over their decision.
"We can confirm that a letter before action in relation to potential judicial review proceedings has been issued," an OPLC spokesman said.
"The Olympic Park Legacy Company ran a very rigorous and transparent process in its selection of the recommended preferred bidder.
"We have been supported by independent experts in their field in terms of legal, financial, commercial and technical advice.
"We have been consistent, fair, objective and entirely equal in our dealings with the bidders from start to finish.
"We are confident that if these judicial review proceedings are pursued, our approach will be entirely vindicated by the courts."