Emirates hero has capped off a fantastic year by announcing his ex-girlfriend is pregnant.
Arsenal v Blackburn live streaming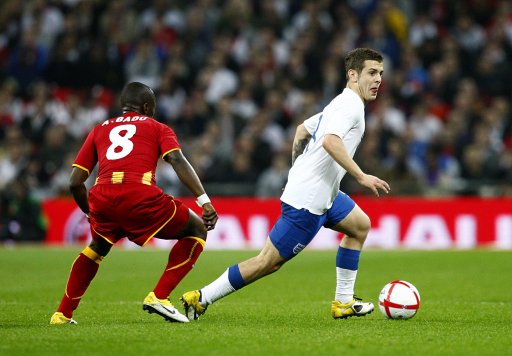 Arsenal midfielder Jack Wilshere will become a father for the first time despite only being 19-years-old.
The England international is said to be 'shocked but delighted' to discover his ex-girlfriend Lauren Neal is pregnant and is due in August.
The Daily Mail reports the couple split earlier this year but want to raise their child together, with Wilshere planning to attend hospital appointments and ante-natal classes with her.
Neal, 22, is a hairdresser and lives in Hertfordshire near to Wilshere's family home.
The pair found it difficult to continue their romance as his football career took off. Wilshere has enjoyed a successful first season culminating in a senior England debut.
"They're both delighted," a pal said. "It took time to sink in as it wasn't exactly planned.
"Although Jack and Lauren are not technically together at the moment, they're still close. He has vowed to stand by her and support her.
"At the moment they're living apart, but Jack's very keen to see as much of the baby as possible when it is born.
"Who knows, it might bring them back together officially."