Ex-Anfield supremo being taken to court for covering up financial problems.
West Brom v Liverpool live streaming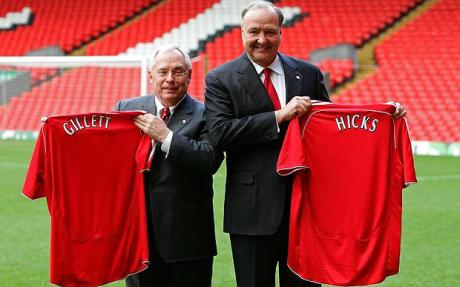 A company owned by former Liverpool co-owner Tom Hicks has been accused of fraud by a finance company in US court papers.
The New York-based GSP is suing accountancy firm KPMG for giving a 'clean bill of health' to the Hicks Sports Group (HSG) in 2008.
HSG owned the Dallas Stars hockey team and Texas Rangers baseball team but the company defaulted on a $540million credit line the following year.
KPMG allegedly helped to hide the true position of HSG's company finances.
"KPMG substantially assisted Hicks Sports' fraud by certifying that its consolidated financial statements 'present fairly, in all material respects, the financial position of [Hicks Sports] and subsidiaries… and the results of their operations and their cash flows… in conformity with US generally accepted accounting principles'," the claim form read.
GSP claim if KPMG had done their job then the finance company could have recovered the $67million it loaned HSG.
The court papers also reveal the losses suffered by Hicks leading up to the Texan buying Liverpool in 2007.
But HSG's financial affairs were not related to those of Liverpool football club.
The lawsuit says HSG suffered losses of $113m, $67.8m and $95m in the years 2002-04.
Hicks restructured his debts and by 2006 had a total credit facility of $540m to HSG through a variety of deals with lenders.
This news will come as great satisfaction for Reds fans who despaired during the time Hicks and partner George Gillett ran the club.
The pair were ousted in November last year and claimed to be victims of an 'epic swindle' during the takeover by Fenway Sports Group.