Upton Park star could be punished but he takes a more light-hearted look at events.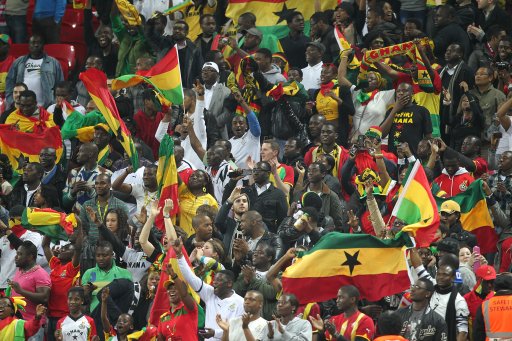 Ghana fans have demanded the Football Association to punish Carlton Cole for his twitter immigration joke.
The West Ham United striker received a backlash of abuse from unhappy Ghanaian fans and removed the tweets from his page.
"Immigration has surrounded the Wembley premises! I knew it was a trap! Hahahaha," @Carlton9Cole tweeted.
"The only way to get out safely is to wear an England jersey and paint your face w/ the St. George's flag!"
NSU says the West Ham player must be reprimanded by the English FA especially when he's an England international.
"His comment was not a joke but an attack on all the people of Ghana all over the world," Abdul Aziz Haruna, president of NSU, told GHANA soccernet.
"Black Stars fans travelled from Ghana, all over the UK and other parts of the world to watch this game and support their country and give money to the English economy.
But Cole has taken a more light-hearted, if not entirely more subtle, approach to the criticism again via twitter.
"To all my followers the year is 1984 the thought police are on to me I'm no longer Carlton Cole call me Winston Smith," @Carlton9Cole posted.
"I sit here as the clock strikes 13 a prisoner of the thought police! Anything u say will offend someone these days."
"Sitting here outside room 101 wondering what my punishment will be! Lool.
"In room 101 they are making me watch my penalty miss against Bolton over n over again."