Stadium of Light boss refutes claims and launches defence.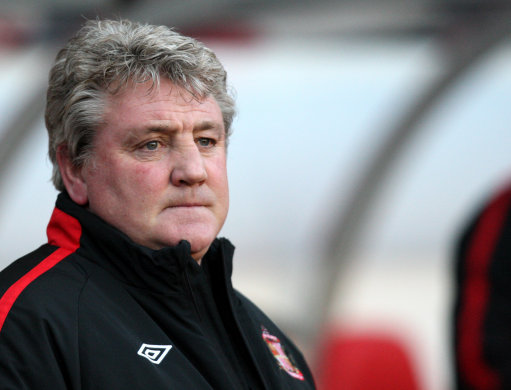 Sunderland manager Steve Bruce has angrily defended himself over allegations from defender Marcos Angeleri that he is a racist.
The 27-year-old refused to return from international duty with Argentina and accused Bruce of overlooking him because he is not English.
"The boss doesn't talk to me, he doesn't even say hello to me when he sees me," he told ESPN radio. "I think he doesn't like me because I'm not English."
Gerard Houllier made similar comments about Bruce's attitude after the £24million transfer of Darren Bent to Aston Villa.
But Bruce denies these claims by showing he has 11 overseas players from nine different countries in his squad and is considering legal action.
"I'm deeply upset," Bruce said to the Sunderland Echo. "In today's world, there is nothing more damaging than someone suggesting you are a racist.
"Of all things that have been thrown at me over the years, that is the charge that hurts the most.
"I have got no problem with criticism – I learned a long, long time ago that it's part and parcel of the job, and I never take it personally.
"I have always tried to look further afield for players, more so than the vast majority of managers.
"Here (at Sunderland) I have brought in South Americans and Africans.
"It's ridiculous to accuse me of being racist."