Anfield boss is excited to see his old friend at the Hawthorns but is only concentrating on the three points.
West Brom v Liverpool live streaming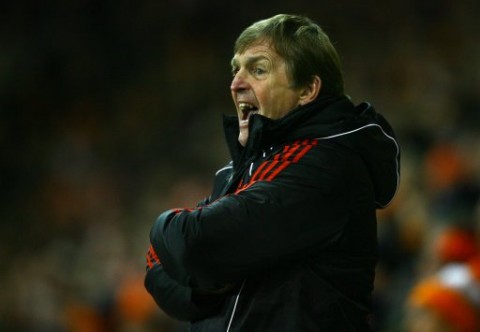 Liverpool manager Kenny Dalglish says Roy Hodgson has nothing to prove this weekend as his side travel to West Bromwich Albion.
Hodgson was sacked by the Reds in January after taking over the club last summer.
His time was full of upheaval on and off the field with the club undergoing a takeover and his star player Fernando Torres pining for a move to Chelsea.
Dalglish took over from his old friend and has revived the club's fortunes and united the fans behind the team.
But the Scot is adamant that only three points are on offer on Saturday as West Brom struggle to avoid relegation and Liverpool chasing European qualification.
"Roy hasn't got anything to prove to anybody," said Dalglish.
"If you say he has extra motivation then you are doubting the man's integrity and implying he never had enough motivation before.
"It's Liverpool
versus West Brom
and we'll face a team that has been prepared by Roy. I don't have a problem with that. It'll be nice to see him again.
"Roy brings his own management style to the club and they have done well since he went in there. We are looking forward to the game and it will be nice to see Roy again.
"I have great respect for him as I said when I came in here and that isn't going to change now that we are playing against each other.
"So for me, the game is about Liverpool against West Brom and that's the way I'll go into it. I'll see an old friend of mine standing in the opposite dugout.
"Everyone knows he's an excellent coach so we know what to expect. We know how they will play so it's up to us to be better than them on the day."