Stadium of Light outcast will be disciplined by boss when he returns from self-imposed exile.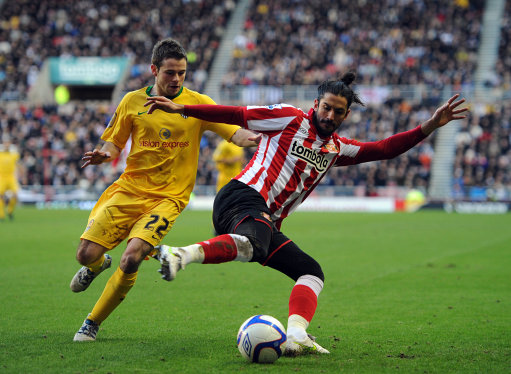 Sunderland defender Marcos Angeleri will face the full wrath of manager Steve Bruce when he returns from international duty.
The 27-year-old could even face the sack after calling his boss a racist for not selecting him in enough.
The Argentinian refused to return from international duty last Wednesday and accused Bruce of overlooking him because he is not English.
Angeleri arrived at the Stadium of Light last July in a £2million move from Estudiantes but has only started one game since.
Bruce can understand why his player is upset but admits the defender has crossed the line and will be dealt with.
"I have left out a player who I paid a lot of money for and he has had his say," Bruce said.
"I'm not too upset if a player has a pop because he's not getting in the team because if I was in that position, I would feel the same way.
"I try to treat him with respect, but I'm not picking him, so of course I can understand his frustration.
"There is a line you should not cross, though. I will deal with Marcos when he returns, and it will be kept in-house."