Not an April Fools day Joke.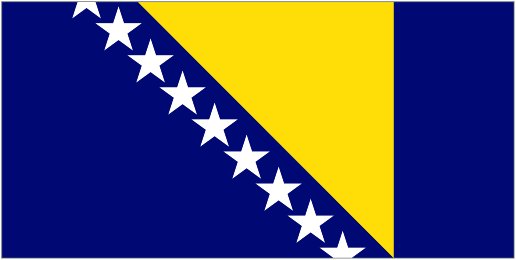 Bosnia-Herzegovina have been suspended from world football after refusing to comply to governing body Fifa's regulations.
The Bosnian Football Federation (NSBIH) had been ordered to change its three-man presidency into one single position by both Fifa and European body Uefa.
But the move was rejected at a NSBIH meeting on Wednesday, prompting Fifa to take immediate action.
The suspension means Bosnia cannot play any international matches.
(BBC Sport)
This row is sure to be resolved long before Bosnia's next round of Euro 2012 fixtures. Evidently the country's football federation didn't heed the warnings put in place by Sepp Blatter and co. but clearly the threat of a ban, and that entails, will get them singing from the right hymn sheet.
For the record Bosnia are sitting in fourth place in their qualifying group but only a point from second spot with a game in hand to boot.