Belgium side confirm striker likely to be heading to either Stamford Bridge, Anfield or White Hart Lane.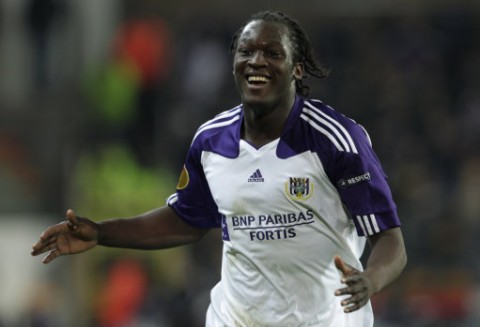 Anderlecht striker Romelu Lukaku is on the verge of moving to the Premier League according to the Belgium side's general manager Herman van Holsbeeck.
The 17-year-old has been linked with a string of clubs across Europe, including Inter Milan and Arsenal, but others have emerged as favourites for his signature.
The Belgium international, dubbed the next Didier Drogba, has scored 27 goals in 59 appearances for Anderlecht but will not come cheap.
"We know that Real Madrid are interested, but I think his future would rather be in England," van Holsbeeck told Sudpresse.
"Teams like Chelsea, Tottenham and Liverpool are interested. But if two Manchester clubs enter the race, it might be interesting.
"The Lukaku price in the market is €30 million (£26million)."