Emirates boss gives the nod to the Spaniard for the visit of Ewood Park side.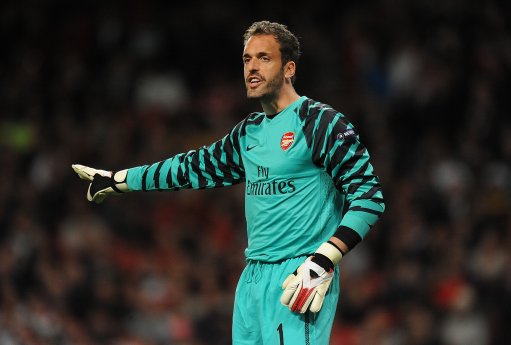 Arsenal goalkeeper Manuel Almunia will start between the posts for Saturday's Premier League match against Blackburn Rovers.
The 33-year-old's place in the side was underthreat following a howler against West Bromwich Albion which led to the Baggies going 2-0 up.
Speculation mounted that Jens Lehmann would come out retirement and replace the Spaniard in goal.
But manager Wenger, who admits both keepers are in good shape, revealed Almunia will start in goal against Steve Kean's side.
"He (Almunia) will play tomorrow," said Wenger at his pre-match press conference. "I can announce that today, he will be in goal.
"He looks in good shape in training and Jens gives him good competition. The best thing (for Almunia to do) is put in a good performance in the next game.
"Jens comes back to being very sharp, he is looking better every day.
"You do not stop at his age for seven months and you are straight away back but he's getting better every day. They both look good in training."