The results are in and now COS can unveil the greatest players to have graced the Highbury and Emirates turf during the Arsene Wenger era.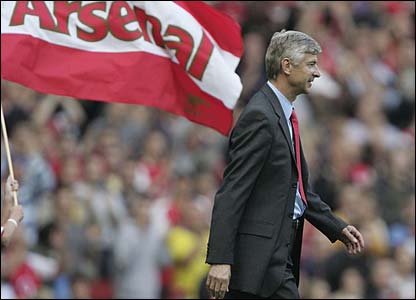 So here it is. The moment we have all been waiting for.
Over 10,000 votes were cast and they have all been counted to reveal Arsene Wenger's greatest ever Arsenal team, and substitutes, as voted for by you.
This team would put fear into any opposition and would doubtless end Wenger's six-year wait for silverware.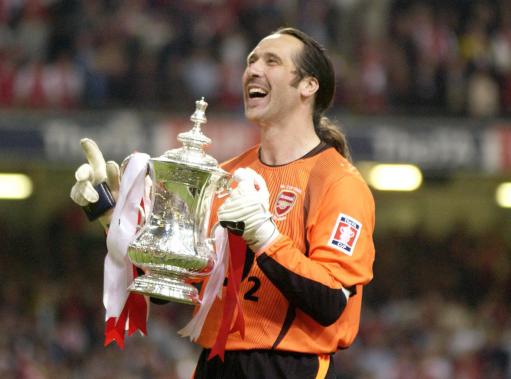 Goalkeeper: David Seaman
'Safe-hands' is a legend pure and simple. He was the Gunner's number one for 13 years and won 75 England caps. Wenger has never been able to replace him (neither has England) and that says it all. He won three league titles, four FA Cups, a League Cup and the Cup Winners Cup.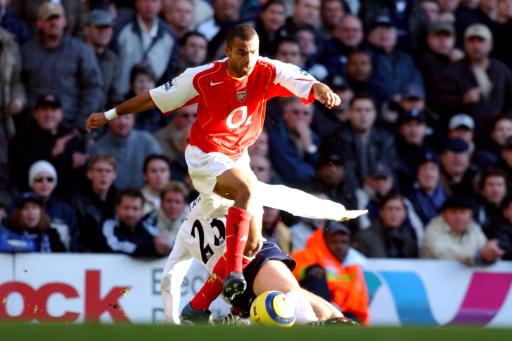 Left-back: Ashley Cole
Possibly the most hated player amongst Arsenal fans after his move to Chelsea but the Gunners did produce the best left-back in the world. He is the most capped England full-back ever and won two league titles and three FA Cups in North London. If he stayed at Arsenal, he would get the recognition his ability deserves.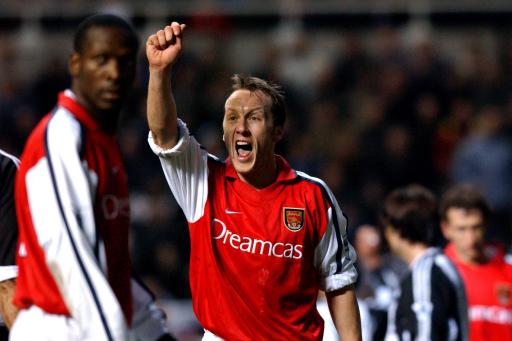 Right-back: Lee Dixon
Not just the best MOTD pundit (along with Martin Keown) but also one of the best right-backs in Arsenal's history. Was part of the famous defensive team inherited by Wenger but was pure class. A crime he did not win more England caps then 22 but won four league titles, three FA Cups, a League Cup and a Cup Winners Cup.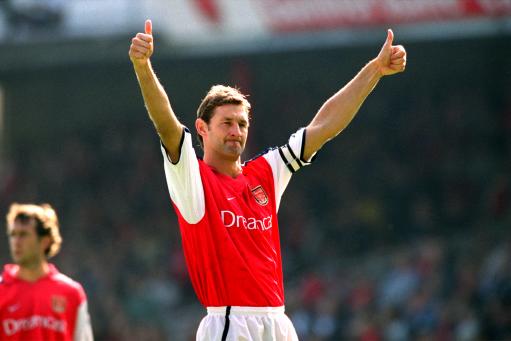 Centre-back: Tony Adams
'Mr Arsenal' was effectively just that. Made captain at 21, he would stay as such for another 14 years, until his retirement in 2002. The linchpin of the famous Arsenal defence, and won four league titles, three FA Cups, two League Cups and Cup Winners Cup. Unforgettable and irreplaceable.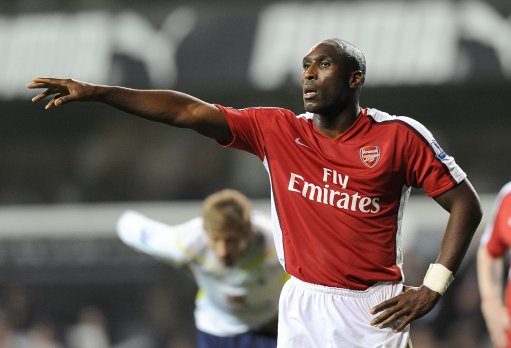 Centre-back: Sol Campbell
The Tottenham hero who became an Arsenal legend. Was the rock of the famous invincible team of 2004 and scored in the Champions League final defeat to Barcelona. Replaced Adams as the leader of the defence, winning two Premier Leagues and three FA Cups.
Left-wing: Robert Pires
The enigmatic Frenchman dazzled fans with his silky skills and cool finishes. He also liked a bit of facial hair too. Was a star performer in 2002, when Arsenal won the league and in the Invincible team of 2004. Maybe never quite recovered from his cruciate ligament operation but was a class act.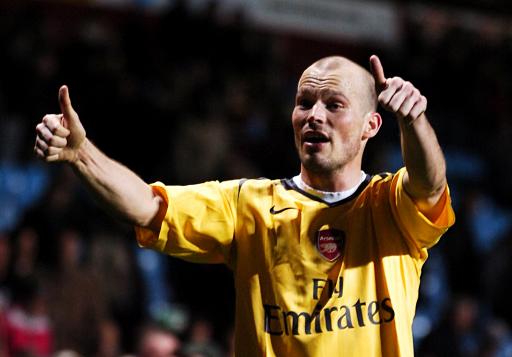 Right-wing: Freddie Ljungberg
Scoring on your debut against Manchester United is a sure way to become a fan favourite, and that is what he did. He then died his hair red, spawning the chant: "We love you Freddie, because you've got red hair, we love you Freddie because you're everywhere, we love you Freddie, you're Arsenal through and through". Great footballer too.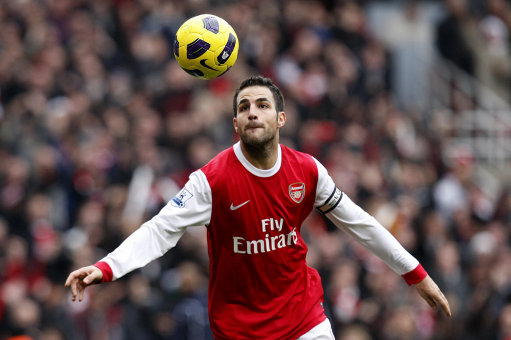 Centre-midfield: Cesc Fabregas
The boy from Barcelona who replaced the great Vieira. Sublime passing, Catalan-esque pressing, unrivalled vision, determined passion, born winner are only a few of his many attributes. World Cup and European Championship winner before he is 23. Technically one of the greatest Arsenal players ever.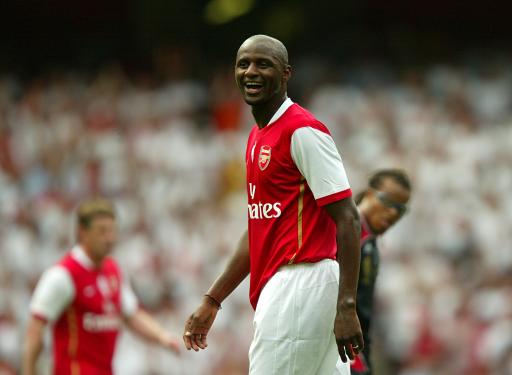 Centre-midfield: Patrick Vieira
The first signing, and possibly the best, of Wenger's era at £3.5m. Height, stamina and physical strength mixed with his composure and passing quality cemented him in Wenger's stylish attacking side. Legendary fights with Roy Keane and his final touch in an Arsenal shirt was to win the FA Cup. Captain Invincible!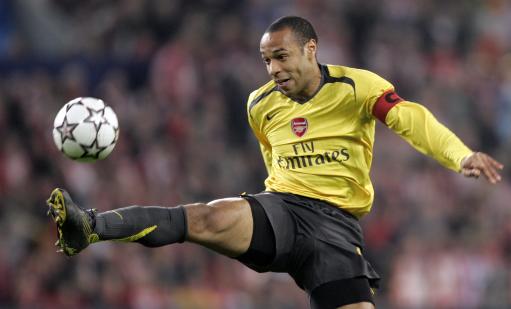 Striker: Thierry Henry
The Frenchman was the captain, the talisman, the dead-ball expert, the penalty-taker and the assist-maker. He scored a club record 226 in just 370 games. And what a portfolio Henry built up during his eight years as Arsenal. Thumping drives, delicate chips, jinking runs, audacious backheels, even the odd header. Pure class.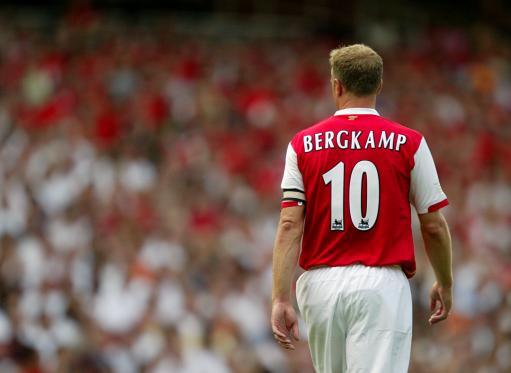 Striker: Dennis Bergkamp
Not just one of Arsenal's greatest players but perhaps the best ever seen in the Premier League. The only player to have the top three goals of the month on MOTD for his Leicester hat-trick. Scored and created in equal measure for whoever played with him. The Dutch master.
And on the bench the following who just failed to make it into the final XI:
Jens Lehmann
Nigel Winterburn
Gilberto Silva
Thomas Vermaelen
Marc Overmars
Samir Nasri
Robin van Persie