Big news.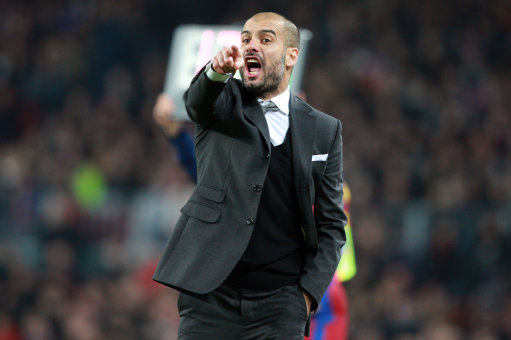 Barcelona coach Pep Guardiola has dropped a heavy hint that he will leave the club when his contract expires in summer 2012.
Guardiola, who took over the reins of his boyhood club in summer 2008, prefers short-term deals and signed a one-year contract extension in February to keep him at Camp Nou until the end of next season.
Guardiola, 40, on Friday told Italian television channel Rai Sport: "I think my time is ending here in Barcelona. I'm fine here, but when you're at a club like this you cannot stay for too long. Next year will be the fourth consecutive season as coach of Barcelona. Such a club must have a lot of courage to take a coach for so long, because the players get tired of coaches and vice-versa."
Asked if he might one day coach in Italy, the former Brescia and Roma midfielder added: "I'll come if I still want to coach. It takes enthusiasm and more to make such a decision."
Since taking over at Barca, Guardiola has already won eight titles including an unprecedented Treble of Primera Division, Champions League and Copa del Rey in his first campaign. (ESPN)
Barca fans may not need to get into too much of a tizzy as Pep Guardiola has made similar statements towards the end of each season he has been in charge at the Nou Camp and it would be a major surprise if the Barcelona manager really did leave the club at the end of next season. Clearly in La Liga manager's don't last too long but to be talking about having outstayed one's welcome after just four seasons, as it will be at the end of the next campaign, is a little over the top.
Clearly fans of the Catalan giants will not get tired of Guardiola if he continues to achieve phenomenal success and the same will surely go for the players who are clearly enjoying collecting winners medals at an alarming rate.