Wenger apparently interested in bringing Moroccan youngster to the Emirates?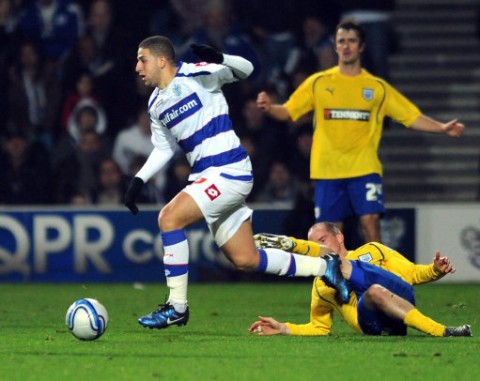 QPR star Adel Taarabt is a £5million target for Arsenal – and that suits his football pals Samir Nasri, Abou Diaby and Marouanne Chamakh.
Gunners boss Arsene Wenger is hugely impressed with the form of the Moroccan midfielder.
And QPR manager Neil Warnock is resigned to losing the stylish playmaker, who signed for Arsenal's bitter rivals Tottenham when he came to England four years ago.
But Taarabt, 21, admitted: "This was a mistake and I regret it. I would have had a better chance at Arsenal. I would progress with Arsene Wenger."
SOURCE: Daily Star
Adel Taarabt is finding his name banded about with a number of teams, which is hardly surprising given the great season he has had this term. However would Arsene Wenger really be looking to sign the 21 year old flair player? Doesn't the Arsenal boss already have enough similar players in his Emirates Stadium squad?
Whilst it's true that the likes of Tomas Rosicky and Andrei Arshavin have had up and down seasons the Gunners also have the likes of Samir Nasri, Aaron Ramsey and Cesc Fabregas to give them effective attacking momentum from the wings and through the centre of the park.
It seems that this rumour may be borne out of a quote Taarabt made some time ago when he was on his way out of Tottenham and stated very publicly that he wished he had opted for a move to Arsenal. It is worth noting that the White Hart Lane side have also done pretty well without the Moroccan international.
In many ways it may be smarter for the former Lens man to stay at Loftus Road in the short term at least. He is still a very young man and the benefit of regular first team football has clearly been felt and the fact that QPR look likely to be heading back to the top tier and have good financial backing may be enough to convince Adel Taarabt to stay put.