Former San Siro manager tries to re-write history…fails.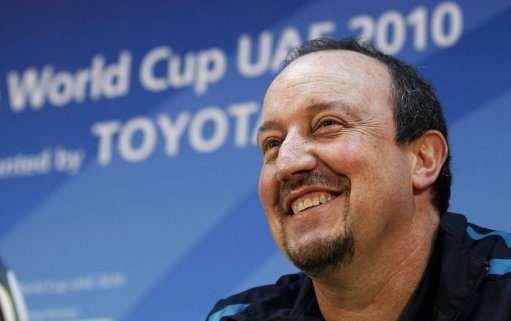 Here are some rather deluded comments from Spaniard Rafa Benitez on his brief spell in charge of Inter Milan.
"When I was at Inter they did not buy anyone. After I left five or six players arrived… still I was able to win two trophies, one of which was the Club World Cup which is what the club wanted the most," he told La Informacion.
"All in all though it seems a positive period."
OK, so for some reason the team that was good enough to win the treble the season before were not good enough in Rafa Benitez's opinion. The assertion that the club's board wanted the Club World Cup the most is surely some sort of sick joke. No one cares about the Club World Cup and it is practically impossible for the Champions League holders to not win it. For the record, in order to win that blessed trophy Inter Milan had to beat a South Korean side and then the best that Congo could offer!
Let's take a look at his overall record as boss of Inter Milan, In 25 games in charge the former Liverpool boss won 12 and lost 7, which is pretty appalling when you consider that Jose Mourinho's record the previous season involved 57 games during which time they lost just seven games.
The 'Special One' didn't lose a home game in two seasons, Rafa managed to shatter that record in his sixth San Siro fixture.
Leonardo has managed to secure 14 wins in the 19 games he has presided over.
Hands up who thinks that Mr. Benitez was a complete failure at Inter Milan?