Emirates legend sues ex-team-mate for calling him a 'muppet'.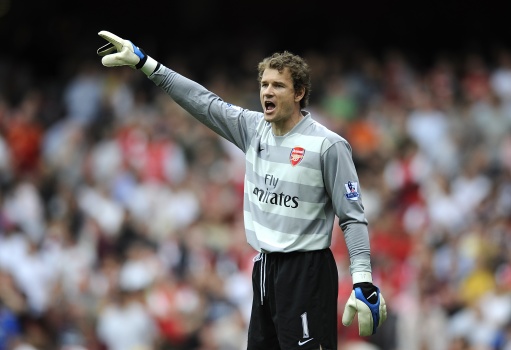 Arsenal goalkeeper Jens Lehmann has filed a lawsuit against former Germany team-mate Tim Wiese for saying the veteran should be in the Muppet Show.
The 41-year-old, who came out of retirement last month, criticised the Werder Bremen goalkeeper's performance in the Champions League last September.
The following day Wiese made his comments in a newspaper by claiming Lehmann should 'go to the Muppet Show' and be treated 'on a couch'.
Lehmann is suing for €20,000 (£17,636) in compensation for having his "personal rights violated".
The case will be heard in a Munich court later this week.
Lehmann has a history of public fall-outs with team-mates. He held a long-running feud with Bayern Munich's Oliver Kahn during their time playing for Germany.
He has also had rows with Gunners colleague Manuel Almunia, who is now the number one choice at Arsenal despite making many errors in his career.